Blue Ant and Google drive new strategy for Ford program
The car co has swapped celebs for real people in its new campaign, adding Google for an added distribution push.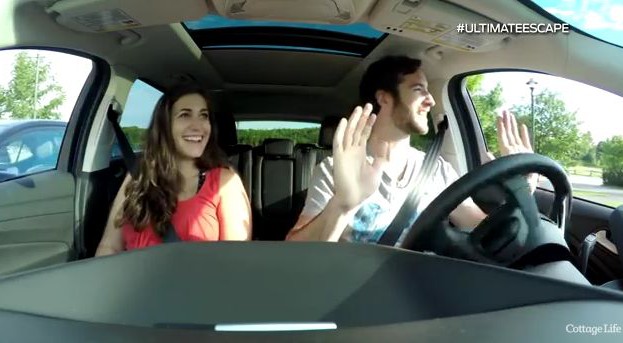 Cottage Life and Ford Canada have teamed up for another cross-country tour, with the third edition of Roadside Attractions.
Airing online on a Cottage Life microsite, as well as the brand's linear channel, this year's version has substituted celebrity hosts for real Canadians surprising a loved one with a weekend adventure in a 2015 Ford Escape. Participants in the program were found through a contest on Cottage Life's Facebook page earlier this year.
Each of the short videos follows a pair along the adventure, which include water flyboarding, summer dog sledding and kayaking.  
With media and creative from Ford Canada's agency Blue Hive in partnership with Cottage Life owner Blue Ant Media, this year's set of six videos will be promoted by new campaign partner Google. The company will be optimizing the videos for maximum reach on YouTube as well as leveraging its search products. 

Rather than releasing the videos over the course of six weeks, this year Cottage Life made all the content live at once, allowing viewers to binge-watch and decreasing the need to drive consumers to the site on a weekly basis, says Ryan Fuss, SVP of media solutions at Blue Ant Media.
To date the videos have been viewed over 300,000 times since going live in late September, with the campaign wrapping at the end of November. Fuss says those numbers are up over last year's, but wouldn't give specifics because the campaign isn't wrapped.