Young Lions, Young Marketers open for registration
The Globe and Mail has opened the door to entries for the Canadian competitions, which will see winners heading to Cannes in April.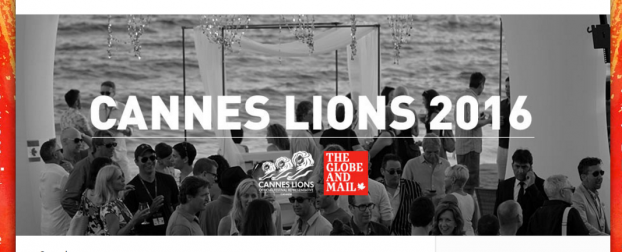 It's that time of the year again when the younger agency staff have a window of opportunity to talk shop with industry players along the French Riviera. The Globe and Mail has just opened the registration gates for the 2016 Canada Young Lions and Young Marketers competitions. 
This year the competition, which highlights the best work in the Canadian advertising, media and communications industries, will see a change in the eligibility limit for the Young Lions awards, pushing the barrier up from 28 to 30 years, in line with the Young Marketers competition.
As it did last year, this year's competition will see entrants competing in one of four categories: print, film, cyber and media, as well as marketing.
The competition takes place between March 5 and 7. Each entrant (or team) is given a  brief and has to respond to that brief within 24-to 48- hour period. Each gold-winning team will be decided by a panel of judges (our very own Mary Maddever for print, film and cyber; Cathy Collier of OMD for media; and Mark Childs, CMO of Samsung, for marketing). Those chosen will go on to compete in the global Young Lions and Young Marketers competitions in Cannes between June 18 and 25. Winners for the Canadian competitions will be announced at the CMDC conference on April 26.
Last year's winners in the media category were Megan Metzak, national account manager at Olive Media and Celia Gibb, senior communications strategist at M2. Metzak and Gibb went on to win the silver at Cannes. The two were asked to prepare a brief for a Malaria No More UK to target major businesses and high net-worth individuals.The duo created a "DASH stock" for the London Stock Exchange, sold exclusively to key partners. Those partners would then cobble together their resources to put together an IPO to raise the money.
Lauren Richards, CEO of Pollin8, penned a blog in MiC to celebrate their win, hoping that their success would inspire other youngsters in the industry to strut their ideas at Cannes.
Registration for the competitions begins today and ends when the clock strikes midnight on Feb. 26. Feeling like 2016 is your year? Here's the registration link: Globelink.ca/Canneslions.