Videology launches next stage in viewability measurement
The U.S.-based advertising software provider is enabling its platform users to sell inventory using viewability as a currency.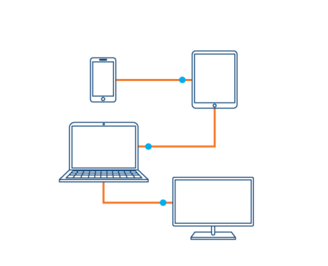 The question of viewability and the potential of converting it into a currency hangs like an albatross over marketers employing a chunk of their media spend on digital. Now one company says it has a solution: it can attach value to viewable ad impressions.
This morning, New York and Toronto-based Videology, a software provider for converged TV and video advertising, announced that its users can now measure their campaigns through a guaranteed-price, guaranteed-impressions offering. And to make the platform's capability fully transparent it has tied up with three third-party providers – Moat, Double Verify and Integral Ad Science – for the beta test of its solution to the viewability crisis.
Advertisers and agencies looking to deliver a campaign using Videology's platform will be able to plan, buy and execute that campaign by choosing between two viewability options. The first uses the Media Rating Council's standard of 50% viewability, which means 50% of the ad must be on screen for at least two seconds at a time. The second offers the extended viewablity standard of 100% viewability, which means the pixels must be entirely visible for at least 50% of a video's duration, with the video's audio on and play button pressed by a human.
Ryan Ladisa, managing director of Videology Canada says the process of developing the offering took about a year. "We've worked really closely with these partners  to integrate their technology directly into our platform, allowing for real-time reporting. Since there is zero delay in the measurements hitting our system, we can immediately optimize those campaigns. All of this is done automatically with no manual adjustments needed." 
Sonia Carreno, president of IAB Canada, tells MiC that both the buy side and the supply side will be moving towards this standard. "Agencies are asserting 100% on behalf of marketers and publishers are responding. Again, the inevitable price differences must be seen as a result of supply and demand as opposed to premiums."
Pricing for the new currency is based on viewable cost-per-thousand impressions, or vCPMs, presenting advertisers with a guaranteed priced for a guaranteed number of viewable impressions. So clients won't get charged, Ladisa says, if their ads that are not deemed as viewable by Videology or its partners. The extended-standard campaign will cost more than a general campaign, with pricing depending on the chosen media mix.
Based on the mix, the system forecasts a viewable rate, determined by a range of historical data points, explains Ladisa. "It can then provide an upfront forecast of guaranteed cost for a guaranteed number of viewable impressions. It prevents any unwanted surprises."
Adam Pace, managing director at Accuen UK, noted in a press release on the announcement that the news ushers in a new baseline for effectiveness as far as advertising spend is concerned. "The ability to buy guaranteed viewable impressions will ensure that our clients' budgets are being spent on ads that are actually being seen."
Viewability, or lack of it, has been discussed endlessly through 2015. A Google ad study from 2015 showed that only 54% of ads get seen on desktops, which are still the medium most used to execute sales. Digital ad spend outpaced ad spend on TV for the first time in 2014 in Canada crossing $3.5 billion but the industry remained concerned about viewability, ad fraud and ad blocking.
Videology has also integrated White-Ops fraud software into its platform, and while its software has a fraud protection built into it, clients can also add on the White-Ops software onto any campaign.