Cieslok invests in back-end support
The OOH company's president on markets he hopes to tap to give advertisers a juicier national package in 2016.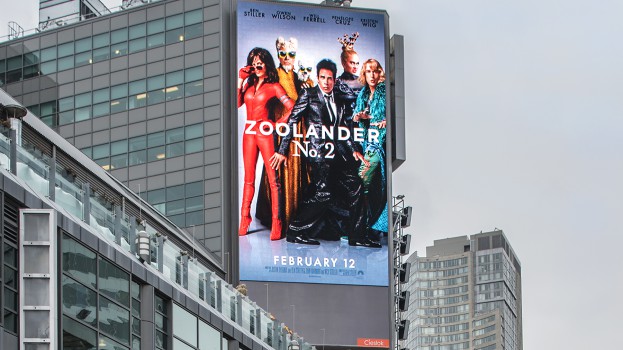 As part of its plan to grow its digital business, Cieslok Media has partnered with Dot2Dot Communications, a Toronto-based digital signage business, to access its technology.
Dot2Dot is the exclusive Canadian distributor for Scala, which is a tech platform that manages high-definition full video content and carries it onto LED billboards. The platform is able to take multiple ad creatives and upload them to Cieslok's video-capable boards in the required format, while also delivering dynamic creative ads in partnership with real-time triggers.
Jorg Cieslok, president and CEO of Cieslok Media, says that the investment in Scala, which is sizeable, is part of his strategy to enhance the company's digital assets in key markets across Ontario, Quebec, Alberta and British Columbia. This year he plans to expand his large, outdoor, digital portfolio by adding 20 more boards to the company's stock.
The idea, says Cieslok, is to grow the company's national offering to advertisers by increasing the number and technical capability of its boards. Expansion is aimed at capturing more real estate along high commuter routes that are moving traffic – and people – into the downtown core of urban spaces. In Vancouver, for instance, the company aims to fill spaces in both the lower mainland and the areas beyond it.
Adding digital boards in new markets, however, is dependent on approvals based on municipal by-laws that restrict the installation of advertising boards. Cieslok says his company has success in this area because it is not looking to crowd out public spaces with too much signage. "Our proposals to [municipal boards] are much more driven towards what the requirements of a municipality are and listening to and understanding their needs."
The decision to add Scala was driven by Cieslok's goal to enhance the quality of advertising support available on the company's full-video boards. The company's non-road signs will continue to be serviced by the company's existing software, Cool Sign, which is not video-enabled. Cieslok currently has three digital video signboards. With Scala the OOH company will be able to seamlessly transfer content in a number of different ways, including splitting screens and wrapping text around corners. 
Cieslok Media currently has 4o digital boards in the above-mentioned markets, the smallest of which are 10 feet by 35 feet in size. Specialty sizes exist in certain areas depending on the space available and the surrounding area, such as boards in Yonge and Dundas Square. Earlier this week Cieslok Media announced it had announced two faces in the South Shore area in Montreal. In late December the company grew its Mississauga inventory with the addition of boards on Dixie Road, close to highway 401, and the 407 Express Toll.