More comedy, fewer heroes: upfront wish list
The genres MiC's upfront bloggers want to see highlighted, and the gaps Canadian broadcasters have to fill, ahead of this week's U.S. upfronts.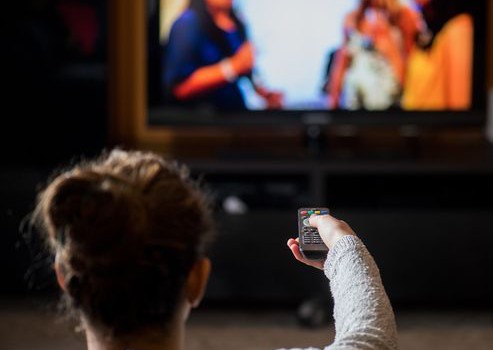 This Monday morning the office TV talk at agencies around North America will be about more than last night's episode of Game of Thrones. The upfront season is back and presentations from the big U.S. broadcasters kick off this afternoon with FOX and NBC.
Initial announcements rolling out ahead of the U.S. presentations aren't showing as many new shows as recent years.
NBC is set to be adding two new dramas, Timeless and This is Us. The network will also add one sitcom, The Good Place.
CBS has announced six new series will be coming to its channel. Those include new dramas like Bull, which is inspired by the life of Dr. Phil, a revival of MacGyver, a TV series sequel to the 2001 movie Training Day and Pure Genius. On the comedy side, CBS will be adding the Matt LeBlanc-starring sitcom Man with a Plan, The Great Indoors with Joel McHale and new Kevin James comedy Kevin Can Wait.
Fox has only revealed one of its new shows, a cooking competition series called My Kitchen Rules. The show will pit celebrity duos against each other as they prepare meals in Hollywood homes.
 What are industry insiders looking for at the presentations this week? MiC asked a couple of buyers about what they're hoping to see in New York City. Julie McMillan, director of investment at UM Canada, said she would like more content that's suitable for family viewing. "American Idol had a strong final season and sadly The Muppets didn't resonate last year, so there are limited primetime programs that the whole family can tune in weekly to watch," she said.
Meanwhile, Melissa Kotsopoulos, group director, broadcast at PHD Canada, is hoping to see some fresh comedies with the potential to resonate in the same way perpetual number one ratings-getter The Big Bang Theory on CTV has for years. She's also looking for programming that will attract the coveted millennial. "Viewership among millennials is on the decline, however they are still watching over 20 hours of television each week," she said. "It's time the broadcasters recapture their interest and pick up programming that would appeal to younger audiences."
Superhero shows are one programming trend that's no longer flying high with McMillan and Kotsopoulos. McMillan said it's a cluttered genre, while Kotsopoulos believes the genre has run its course. "Although they perform well and can be relied on to garner decent ratings, there is too much of it in primetime right now," she said. "Broadcasters have been playing it safe lately so it would be nice to see less spin-offs and adaptations, and more original programming."
Looking ahead to the Canadian upfronts next month, both directors are hoping for more concrete set-top box data plans in the market sooner than later.
"It is frustrating that there is another layer of data that could influence our decision process. Yet we simply do not have access to it," said McMillan. "Addressable TV executions in the US and Australia are super exciting and Canadian buyers are itching to have the same opportunities."
Kotsopoulos is also watching for Canadian broadcasters' developments on their VOD and digital services to combat declining cable subscriptions.
Each of the Canadian broadcasters is going into this year's upfront season with at least a handful of its past U.S. pickups cancelled. All of the cancelled shows to date on CTV are dramas, with Blood & Oil, Castle, CSI: Cyber and Marvel: Agent Carter, among those not coming back.
City has unsurprisingly seen more laughers than the other broadcasters cancelled, given its comedy-heavy slate. It will be looking for shows to replace Canadian original Sunnyside, as well as U.S. shows, including The Muppets, Grandfathered, The Grinder and Undateable.
Global also has a few spots to fill heading into this year's new show season, with Angel from Hell, Truth be Told and Heroes Reborn among the cancelled series on the channel.
If you're not in New York, or are and couldn't score tickets to all the presentations, MiC has you covered with rundowns of all the highlights from Julie McMillan, director of investment, UM Canada, Tonia Beale, director of trading at Excelerator Media and Melissa Kotsopoulos, group director, broadcast, PHD Canada over the course of this week. Coverage of the U.S. upfronts begins with analysis of the presentations from FOX and NBC tomorrow morning.
Image courtesy of Shutterstock