ABC upfront 2016: a Notorious new Thursday, more family fare
Mindshare Canada's Tonia Beale reports on the company's presentation and new additions to its drama and comedy slate (Quantico pictured).
The audience at the Lincoln Center was buzzing in anticipation of the alphabet network's fall launch. Much like NBC, ABC themed its pre-presentation sizzle reel on "connecting with audiences."
When the house lights dimmed, our eyes were fixed to the screen as Quantico's Alex Parrish (Priyanka Chopra) and Ryan Booth (Jake Mc Laughlin) used their FBI interrogation skills to ask the network stars the burning question –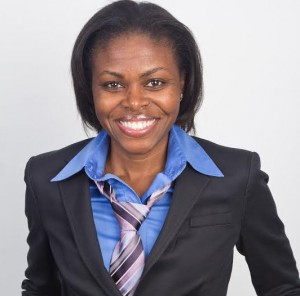 "Where does it all begin?" The agents finally surmised "It All Begins with ABC."
The live show opened with a Priyanka Chopra dance party with Bollywood moves and dance sequences from Troy Gentil (Barry Goldberg) of The Goldbergs and Miles Brown (Jack Johnson) of Black-ish.
The overarching message from all broadcasters is this: TV is not dead. ABC focused on this too. Its connections deliver scale, engagement and ROI, it said. During its presentation, network execs reinforced the following attributes:
1. Television is a key driver of online consumption. TV makes digital work harder.
2. Television delivers long-term impact
3. Long-form video delivers higher engagement compared with short formats
Channing Dungey, the new ABC Entertainment president, presented the company's new program grid by day-category, which includes two new dramas and three comedies.
"Notorious Thursdays" (9 p.m.)
The biggest shake-up on the alphabet network is that Scandal will be a mid-season replacement. Gladiators will need to wait until March 2017 to "get Poped" (as in Olivia Pope, Scandal's lead character) and Shonda Rhimes can no longer claim Thursdays as her own (for now). Notorious, a drama which will be sandwiched between Grey's Anatomy and How to Get Away with Murder. 
"Conviction Mondays" (10 p.m.)
Castle ended its eight-year run on ABC this week, making room for Conviction. A brilliant young attorney (Hayley Atwell), who is also the daughter of a former U.S. president, is blackmailed to head up LA's new Conviction Integrity Unit. She and her team investigate cases where people may have been wrongly convicted.
"American Housewife Tuesdays" (8:30 p.m.)
ABC is looking at an 8-to-10 p.m. comedy block on Tuesdays this fall, pushing Marvel's Agents of S.H.I.E.L.D. to the 10 p.m. timeslot. The American Housewife is a typical unapologetic and confident mother of three trying to raise her kids in the not-so-typical town of Westport, Connecticut. In this pretentious town you can never be too rich or too thin. She is trying to raise a family where everyone can be themselves.
"Speechless Wednesdays" (8:30 p.m.)
The Middle moves to Tuesday at 8 p.m. to lead Tuesday night comedies. In Speechless, Michah Fowler, who has cerebral palsy in real life, will portray JJ, the family's eldest child, who is non-verbal and with special needs. Minnie Driver will star as Fowler's mother. This series will revolve around the family as they tackle day-to-day challenges.
"Designated Survivor Wednesdays" (10 p.m.)
One to Watch: After an attack during the State of the Union, a lower level cabinet member (Keifer Sutherland) is suddenly thrust into the presidency, struggling to prevent the country, and his own family, from falling into chaos.
Special Event Fall 2016
ABC will be airing Dirty Dancing The Musical – the formula worked for NBC with The Sound of Music, Oz and Peter Pan. ABC will be dipping its toes into this musical pond.