Spotted! KitchenAid downsizes for new target
The appliance company's pop-up food shop in downtown Toronto is targeting urban millennials through a lifestyle push.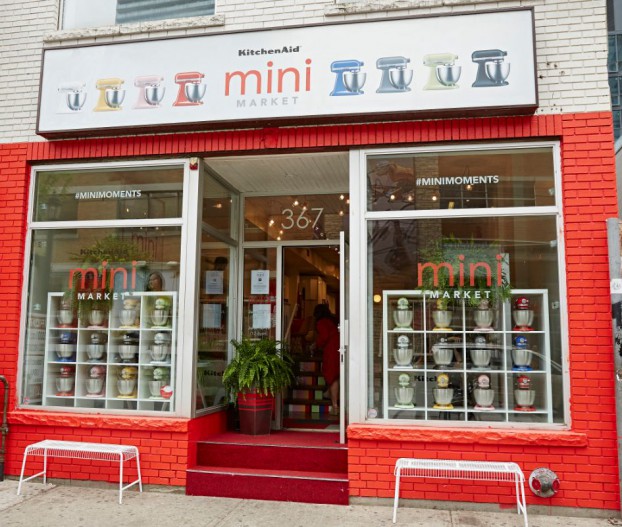 KitchenAid is targeting urban millennials that love to cook, but are likely lacking the counter space for its traditional mixer, with its new product launch.
Called the Artisan Mini Stand Mixer, it is 20% smaller and 25% lighter than the Classic Artisan Stand Mixer, but with the same power. Both have a suggested retail price of $549.
The launch campaign for the new product is being led by a pop-up product showcase and kitchen on King St. West in Toronto. Starting last week, and running again this Thursday to Sunday, the KitchenAid Mini Market will offer mini-sized samples from Toronto restaurants including The Drake, Grand Electric, Bobbie Sue's Mac + Cheese and Glory Hole Doughnuts.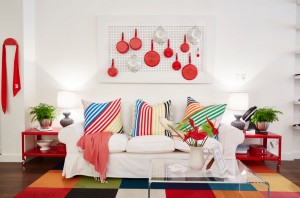 The space, designed by HGTV Canada personality Tiffany Pratt, features the same "Empire Red" palette as the KitchenAid product. The goal is to have 2,500 people visit the pop-up shop over the eight days its open.
Priya Trivedi, brand manager, KitchenAid, said the activation marks the first time the brand has hosted a pop-up of this kind in the market, citing it as the best way to reach the new target of urban millennials for the brand.
"Given the target, we want it to be more of a lifestyle push and not a product push," she said.
Media for the Canadian campaign is from Cossette, creative from Red Lion and public relations from Hill + Knowlton. Each day the pop-up is open there is a contest running where one person who snaps a shot in the space and posts it on Instagram with #minimoments will win an Artisan Mini Stand Mixer.
Promotions for the pop-up will include geo-targeted social media posts on Twitter and Facebook. The large global campaign will also include a 15-second cinema ad starring social media influencers.
The Toronto pop-up will be open in Toronto again this Thursday through Sunday.