The Pokemon effect: one week in
Industry execs weigh in on the opportunity presented by the AR game; read up before someone mentions a Squirtle at your next meeting.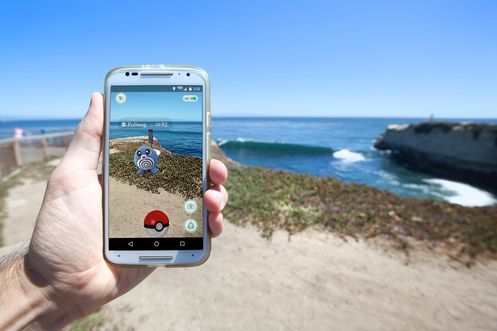 Moving from pocket games and video games of the '90s to the real world, Pokémon fans worldwide are out on the streets chasing down creatures with the release of the instant-hit mobile game, Pokémon GO.
If you haven't caught one of the countless hot takes on the game that have been published since it first went live last week, here's a brief summary: the free iOS and Android mobile game, which isn't officially available in Canada, uses the clock and GPS of a user's phone to detect location and show Pokémon as they appear around them with augmented reality (AR). Users try and catch the creatures as they come across "Pokéstops" and "Gyms." Making users move throughout the real world to catch the virtual creatures has been praised for increasing exercise levels and alleviating depression, but it has also been criticized for safety concerns.
The companies behind the game, U.S.-based software co Niantic Labs, in partnership with Nintendo and Pokémon Company, have staggered the release of the game globally in order to keep servers from crashing, but Canadians have found ways around it with fake U.S. iTunes accounts. Only one week after going live there are estimates that the game has surpassed 15 million downloads in the U.S. Users are spending an average of 33 minutes a day playing the game, according to iOS usage data reported by USA Today.
Devon MacDonald, chief strategy officer at Mindshare Canada, said the familiarity of the Pokémon brand, the excitement around the first at-scale AR app for consumers and its accessibility, all contributed to Pokémon GO's immediate success.
The game already has a following among coveted millennials who have been Pokemon enthusiasts for some time. In addition, the GO app is now tapping into younger users whose parents are downloading it on their behalf.
The fact that it isn't officially available in Canada yet makes the game all the more appealing, said Steven Alegrias, mobile media director, Ansible, IPG Mediabrands. "Add to that the explosion across social media, an element of exclusivity to U.S. and it's all that people are talking about," he said. "It's a fantastic use of an all-encompassing mobile experience."
Awane Jones, co-founder and CEO at Montreal-based AR and VR-focused digital agency Merchlar, said that awareness of AR has been low compared with how long it has been available, but the popularity of Pokémon GO proves that people are keen to try it.
"Naturally, the general impression was that the technology was inaccessible, or that people wouldn't want to try out a new, foreign technology," he said. "Now, thanks to Pokemon GO, people are realizing that in fact, AR has been around us for some time already, and that it's not hard to use or intimidating. It has proven that the adoption of AR can start right from the palm of your hands, from the mobile devices we already have."
Jed Schneiderman, CEO, Tapped Mobile, is hopeful that the success of Pokémon GO will inspire a new set of AR creators. "Hopefully this inspires creators in more categories like travel, retail and more," he said.
Advertising opportunities weren't available on the game for launch, but Niantic CEO John Hanke confirmed to the Financial Times this week that "sponsored stops" will be coming soon. The lack of advertising within the game hasn't stopped brands and locations from jumping on the bandwagon, for instance, ad agency Huge has a Café in Atlanta that's located between two "Pokéstops." In order to attract visitors to its location it has been placing "Lures," which can be purchased to increase the quality of Pokémon available there, according to Ad Age.
Although "sponsored stops" don't yet exist, MacDonald said "lures" provide an  immediate opportunity for brands to latch onto the game, though he cautioned marketers should only deploy lures if the brand is a good fit with the audience.
"Like free balloons or a toaster giveaway, unless there is a link to the brand that provides relevancy to the user the experience will be quickly forgotten and investment squandered," he said.
The opportunity for marketers to affiliate their brand with the game is one that should not be missed, according to Algerias.
"The main takeaway is to emulate what Pokémon GO has done best which is to use the features available on the native device to enhance an overall experience while delivering on a promise of entertainment," he said. "Businesses or companies that can catch on the craze now should if they can but there will come a point in time where being behind the curve will have an adverse brand effect."
Image: Shutterstock/Matthew Corley