ICYMI: Dentsu Media's new director, Facebook's mammoth ad share
In case you missed it: Veronik L'Heureux has been promoted at Dentsu Media, Facebook is expected to take the lion's share of global ad revenue in 2016 and Travel Alberta is helping visitors catch Pokemon.
Véronik L'Heureux promoted at Dentsu Media
Véronik L'Heureux has been promoted to director of media at Dentsu Media. L'Heureux has been with Dentsu for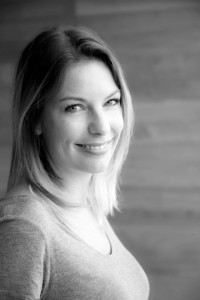 over 10 years, starting at DentsuBos as a media account director. With the new promotion L'Heureux will oversee the media team in Montreal, and will also liase with the Toronto office.
Facebook to take lion's share of social media ad spend
Facebook is the largest recipient of social media ad spending globally by a large margin, according to a new report from eMarketer. Its recent report estimates that the company will take in more than two-thirds of social media ad revenue globally this year. Facebook's second quarter earnings report bolstered eMarketers findings later in the week, with the social media co posting a jump in ad revenue of 69% for the three months in Canada and the U.S. alone.
Travel Alberta helps visitors catch 'em all
Last weekend, Travel Alberta tapped into the popularity of Pokémon Go, hosting a tour of Calgary with stops planned where ticket holders could catch the most Pokémon. The tour was an instant success, with tickets selling out in 20 minutes.
Digital AdLab Inc. takes its bootcamp on tour
Digital AdLab Inc. is taking its single-day digital advertising bootcamp on a cross-Canada tour. The program, which launched in Toronto last fall, will make stops in Vancouver, Toronto, Ottawa, Montreal and Halifax, with sessions running through the summer and fall.
Lilly Singh signs a book deal
YouTube superstar Lilly Singh has signed a book deal with Doubleday Canada for her first book, "How to be a Baswe: A Guide to Surviving Conquering Life." The lifestyle book will include stories from Singh's life, linking them to advice on how to exude confidence and reach goals.
Image: Shutterstock