A&W hopes to snap up millennial spirit
The restaurant chain's annual Burgers to Beat MS campaign was promoted through custom geotags on the youth-friendly social platform.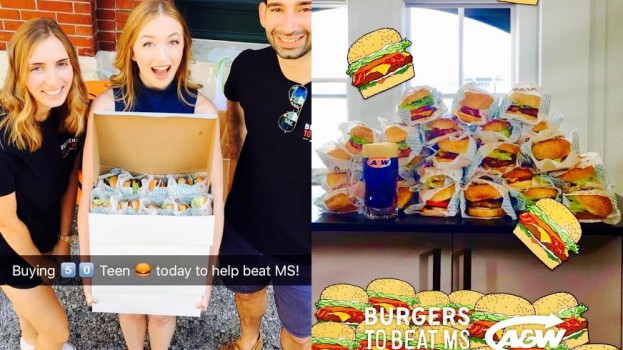 Canadian burger chain A&W put a new spin on its annual Burgers to Beat MS campaign as it aimed to grab millennials and Gen Z through the popular mobile platform Snapchat.
The mobile campaign, created by media agency Vizeum and creative agency Rethink, with help from Strategic Objectives and Hoggan & Associates for PR (Massy Forget Langlois in Quebec), was carried out Aug. 25. A&W created a custom geofilter for users across all of Canada. The filter added a storm of raining burgers to the users' photos, which users could then message to individuals or post to their own daily Snapchat story.
On top of spreading awareness, the campaign also aimed to drive in-store sales. For every Teen Burger sold on Aug. 25, $1 was donated to the MS Society of Canada. The foundation has not yet released the total of funds raised by the campaign.
The campaign was A&W's first Snapchat campaign and was part of the brand's increasing strategy to reach younger millennial customers by shifting media channels from traditional advertisement to digital-first campaigns. The company also worked with Facebook and Vice earlier this summer on a three-part branded doc series, The Future of Flavour.
While Snapchat does not make its own numbers public, research from Bloomberg dated June 2 found that the platform has 150 million active daily users worldwide (compared with 140 million on Twitter). It is most popular among millennials and teens, thanks largely to its minimalist, conversational approach to social media.