Fall face-off: What audiences (and buyers) are watching
Dramas such as Designated Survivor and Bull are safe bets, but what about long-running hits?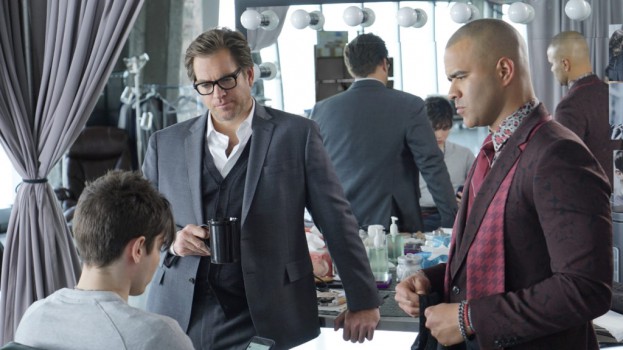 As the weather cools and fall settles in across Canada, so does this season's television schedule. With most new and returning programs in full swing, analysts and buyers have their eyes on what tides are changing and what's on their way out.
The verdict: one-hour dramas are hot, remakes are not, and reality is a mixed bag.
Carol Cummings, director of television systems for Media Experts, says these trends shouldn't surprise anyone, as these patterns began to emerge in premiere week 2015.
"Last year we started to see the return of the one-hour drama," said Cummings. 

New shows such as CTV's Designated Survivor starring Kiefer Sutherland and Global's Bull starring Michael Weatherly are capitalizing on this success, and are likely a safe bet for advertisers. The two pulled in 2.7 million and 2.8 million viewers, respectively.
The one-hour drama may be the best bet for Global, said Cummings.
"Where Global needs to come up is in the dramas that capture a more diverse crowd," she said, noting CTV tends to pull in more diverse audiences from hits such as Grey's Anatomy and Big Bang Theory. She said Bull could potentially turn things around for Global, and she sees a long run in its future.
"[Bull] will probably continue to track well for at least a few years."
As for what's unsafe? Cummings said she sees the imminent death of reality TV during the fall season.
While unscripted competition series such as The Amazing Race Canada, MasterChef and America's Got Talent steal the spotlight in the summer, Cummings noted fewer reality shows are creeping up during the fall and winter months. "Personally, I can't believe Survivor continues from season to season," she said.
But despite the decrease in volume of reality shows, Survivor itself has been fairly consistent in its ratings. The 33rd season of the island reality series premiered on Global Sept. 21 to 2.2 million viewers. In an effort to capture a younger generation of viewers, the show's current season boasts a "millennials versus Gen X" theme which pits contestants age 18 to 34 against their older counterparts. So far, its ratings have stayed similar from premiere week 2015 and 2014 — in 2015, the premiere pulled in 2.1 million, and in 2014, it saw 2.4 million.
Despite its longevity, Survivor tracks well among some demographics.
Anne-Marie Diotte, buying director of AV and print investments at Dentsu-Aegis, told MiC that the show is a good example of a show that still performs very strongly with certain demographics.

"If you look at adults 25 to 54, on the other hand, Global has the number one spot with Survivor," Diotte told MiC.
Cumming is also cautioning against putting too much faith in remakes such as MacGyver and Lethal Weapon. "They never last more than a couple seasons, and in terms of advertisers we really don't see that much success with remakes."
She compared the rise of remakes to that of superhero-based shows. "Two or three years ago it felt like there were so many new superhero series every time you turned around."
While returning series like DC Comics-based crime series Gotham and Marvel-based Agents of Shield (both on CTV) continue to track well from year to year, Cumming noted that fewer new series in the genre are being produced.
But some series got the formula right long ago, she said. Long-running, popular hits like Grey's Anatomy and Big Bang Theory are both "safe" hits for advertisers, both Cummings and Diotte agree, for all demographics. Cummings noted that one tends to pay "big bucks" for Big Bang, but the return on investment is usually worthwhile.
Other returning series that stayed consistent with last year included Global's Hawaii Five-O (1.6 million from 2015 to 2016) and Global's NCIS: Los Angeles (1.6 million).
Falling only slightly were NCIS (2.7 million to 2.5 million) and its New Orleans spin-off (two million to 1.7 million), Grey's Anatomy (2.2 million to 1.8 million), Big Bang Theory (2.8 million to 2.3 million) and Blue Bloods (1.8 million to 1.6 million).