Toronto/Montreal game beats previous MLS record on TSN and RDS
Wednesday night's MLS Eastern Conference Championship was up 35% over the previous record.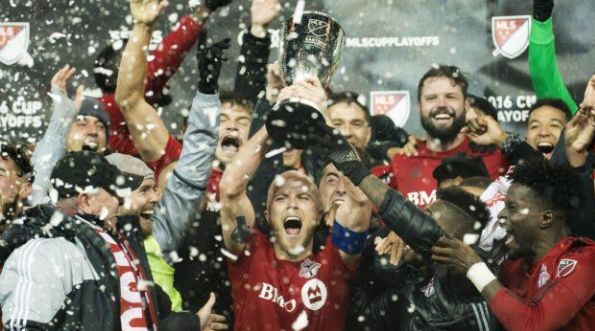 MLS post-season games continue to be ratings winners on TSN and RDS, with Wednesday night's Eastern Conference Championship between Toronto FC and Montreal Impact besting the previous record, which was set during the teams' last match.
An average audience of 862,000 on TSN and 519,000 on RDS watched Wednesday night's game, for a total of 1.4 million viewers, according to overnight Numeris number from Bell Media. Overall, 4.4 million unique viewers watched the game at least in part.
That's a 35% jump over the previous record, which the two teams set during the previous week's game in Montreal.
On social, TSN's Snapchat story with behind-the-scenes content from Wednesday's game saw 232,000 views.
Toronto FC will compete for the MLS championship title for the first time in the club's history next week. The MLS Cup 2016 between Toronto FC and the Seattle Sounders air Sunday Dec. 10 at 7:30 p.m. on TSN and 8 p.m. on RDS.