Blog: The next big startups
OMD Canada's chief innovation officer Shane Cameron with his picks for the three companies to watch in 2017.
By: Shane Cameron
The tech and media world have become the start and end to most conversations when it comes to the world's largest companies. And for good reason: Apple, Alphabet (Google), Microsoft, Amazon and Facebook are all included in the top 10 most valuable companies in the world across any company.
In 2005, only one of those companies, Microsoft, was in the top 10 and one was not even officially open to the general public (Facebook). This fact has changed the pace of expectations of new businesses entering the tech and media field. Unicorns, or companies yet to go public that have $1 billion dollar valuations, are becoming more crowded: Snapchat, Shopify, Uber, Kik, and Airbnb are just a few companies in that ever-more-crowded club. There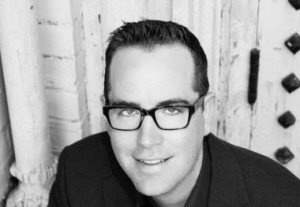 are almost too many to sort: some will win, some will be acquired and disintegrated by the buyer, some will fizzle out before any end game.
Who will be in the next wave of high-growth, high-value, companies that make a change in market? Out of the current and potential unicorn club players, there are three that have true potential to make some significant steps forward in the next 12 to 16 months.
Slack – A lot of people have still not heard of Slack, but millions certainly have. Since its launch in 2013, the enterprise-communications platform has acquired more than million daily active users and has a touch rate of 140 minutes per weekday amongst those users. It's updated the perspective on how seamless, fluid and engaging workplace communication can be. That's no easy ask, but's it's working. Our email inboxes have long been the central hub of how we communicate and work through complex project scenarios, disparate geographies, and daily tasks for over 25 years. Nothing stays the same, and there is always a better way. Slack is in a very good position to be it. Its current $3.8 billion valuation would suggest its well on its way.
Shyp – The taxi industry is re-inventing itself as Lyft and Uber provide enlightened options to the status quo. What could be the next common, high-touch thing that is made easier by tech? Consider the arduous steps aligned with sending or returning a package. There is some mild skill required to pack it up, understand the weight, know the exact coordinates and navigate the shipping to the retail storefront. People are busy and errands related to shipping end up being a huge hassle. Shyp, a company founded by Canadian Kevin Gibbon is making this all easier with a technology interface that connects users with people who pick up, professionally package, and send stuff for the lowest price for the item(s) to be returned. Shyp has expanded its services to San Francisco, Los Angeles, New York, and Chicago, and will see more cities launch in the coming months. Currently valued at a quarter of a billion dollars, Shyp will boom or bust with successful operational expansion into other markets.
Scribble Live – Agencies and advertisers have all bought into the new reality that content marketing is not only an over-talked phrase, but it's also essential. Reaching audiences across platforms requires a consistent, well-managed and informed strategy. It's easier to say than do, and software company Scribble Live has built a suite of tools that help plan, measure, construct, and publish content. This Toronto-based company is firmly established with clients such as Red Bull, Canadian Tire, NFL and Nissan. With its client expansion, Scribble Live now operates in every major global region, has five offices in North America and has expanded into Europe and Asia Pacific. With content marketing maturing and getting more rigour in place, Scribble Live is already a leader in this space that stands to gain more clients and agency partnerships in the near term.
Shane Cameron is the chief innovation officer at OMD Canada. The column originally appeared in the 2016/17 CMDC Media Digest, a definitive guide to the business of media that has been issued for over 30 years, compiled by senior media professionals from CMDC membership.