With one billion hours of daily watching, how does YouTube stack up in Canada?
Research indicates that the Google-owned giant dominates the social space in Canada - but it might not necessarily be because of the quality of the content.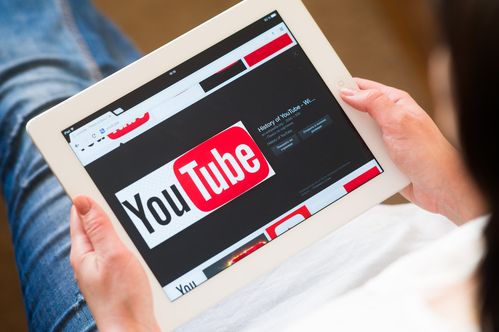 YouTube has reached another milestone: the Google-owned video giant announced this week that users around the world now consume an average of one billion hours of video per day on the platform.
Google would not provide a geographic breakdown of hours watched or indicate what the total was in Canada, but Kaan Yigit, president of Toronto-based analytics firm Solutions Research Group (SRG), said engagement on YouTube in Canada is hard to touch.
While SRG did not have data on hours watched, its Digital Life Canada research for Q4 of 2016 studied the frequency of use of YouTube against other online media. According to the study, time spent watching YouTube per session has grown over the last few years — in 2016, 54% of sessions lasted more than five minutes, up from 33% in 2013.
"This means people are either watching longer videos or more short videos back-to-back," said Yigit.
YouTube is about to put the rise in time spent and the increasing popularity of long-form content to the test with the launch of its YouTube TV service, which will give paying users access to live content from ABC, CBS, Fox, NBC, ESPN, regional sports networks and other cable networks on a number of devices. The subscription service, which costs $35 per month, is U.S.-only with no set timeline on an international roll-out.
YouTube TV will also contain access to YouTube's ad-free service YouTube Red, which offers a small selection of original series. And, while it won't contain a Netflix-style library of archived content built for binge-watching, users will have access to cloud-based DVR with unlimited storage space.
While the launch of the YouTube TV service will vastly expand the library of shows on the platform, Yigit said his research points to technology as more of a defining factor in the platform's Canadian growth.
The availability of smartphones, more access to public wi-fi and more devices with affordable data plans are some of the biggest contributors to time spent on YouTube, said Yigit.
Still, YouTube has proven to be more engaging than most of its online video competition. SRG found that 82% of Canadians 12+ viewed at least one YouTube video in the last month. In terms of monthly use, Yigit said the only other platform in the same league is Facebook with just over 80%. "Nothing else comes close," he said.
Daily access is also high — 53% of online Canadians use YouTube daily (either directly on the YouTube site or app or by clicking on links posted in social media). While Facebook does surpass YouTube in daily usage (68%), the two are still leagues ahead of Twitter (23%) and Instagram (24%).
When looking at teenagers age 12 to 19, daily usage is nearly ubiquitous for YouTube at more than 80%. Yigit said that other platforms like Snapchat may be impressive in terms of growth, but are still niche compared to YouTube's universal appeal. "There are kids who don't use [Snapchat] for example, but I have yet to meet one who doesn't watch [YouTube]."
Image: Shutterstock