Digital video on the rise, but Gen X still loves traditional TV: study
People born between 1965 and 1980 tend to like social media for the "social" rather than the "media," and more than 90% viewed non-digital TV at least once per month.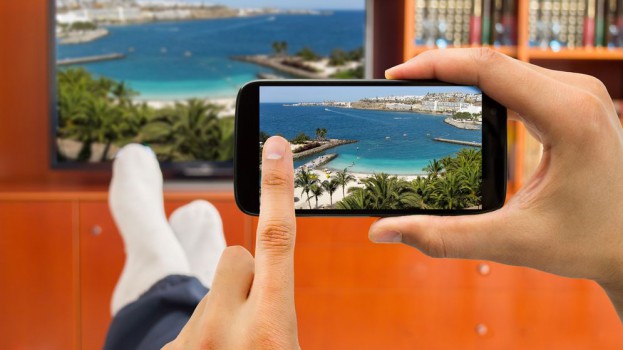 Don't be fooled by the fuss over millennials: a new study by eMarketer has found that there's lots to love about Gen X-ers. With a high amount of time spent on digital platforms and still-strong TV viewing, the generation is regarded as "eminently reachable."
So why does no one seem to clamour over Generation X the way they do their younger and older counterparts?
"There's this notion that since there are fewer Gen X-ers than there are millennials or boomers, they're a small generation," Mark Dolliver, demographic specialist with eMarketer said on the firm's "Behind the Numbers" podcast covering the study.
In the U.S., which eMarketer's recent study focused on, there are 65 million Gen X-ers, representing 20% of the country's population. According to a 2015 study by Environics, Gen X represents the same percentage of Canada's population (lagging behind millennials and boomers, who both represent 27% of the population).
But Gen X has more in common with millennials than one might think; Dolliver pointed out that the generations have both gone through their share of economic hard times.
"They've had a tough time. Many of them came into the labour market just as the dot-com crash occurred, and most were in the late market during the brief recession of '91. And of course, many of them were just about to buy houses when the housing bubble was about to burst. So a lot of them paid a fortune for their homes, which then left them underwater when home value declined."
So while Gen X has the highest household income of all generations (according to the MTM, Canadian Gen X-ers are 60% more likely than older and younger generations to have a household income of more than $100,000 per year), Dolliver said it's not as high as it could have been and is still a "financially stressed group."
They may be financially stressed, but they're easy to reach — as Dolliver put it, "They're digital, but not too digital."
Approximately 91.5% of Generation X use the internet and 40% of them spend at least 11 hours per week online outside of work. But, Dolliver said, the generation isn't as obsessed with being on every new social platform like Snapchat and Instagram.
"They're not experimenting with every new thing that comes down the pipe."
The result? Gen X-ers are easier for marketers to pin down. Most of them are Facebook users, but have much lower penetration on newer platforms. The difference, said Dolliver, is that younger generations tend to prefer the "media" side of social media (referring to platforms such as Snapchat and Instagram as "performative" platforms where one is "putting on a show" for their followers), whereas Gen X prefers the "social" side.
Gen X enjoys a healthy mix of digital video and traditional television, too. eMarketer determined that 78.2% of Gen X-ers will regularly consume digital videos this year, a slight increase from 77.7% last year. And many subscribe to an SVOD service of some kind — eMarketer cited various polls from TiVo and Cowen and Company, which indicated that more than 50% of the generation subscribes to an SVOD (Netflix being the most popular).
But marketers can also reach them through analog channels — the eMarketer study estimated that 93.9% of Gen X-ers viewed non-digital TV at least once per month in 2016, and Kantar Millward Brown polling from mid-2016 found that 77% of the generation watched TV for at least one hour per day. In Canada, the MTM found that 76% of Gen X-ers subscribe to traditional cable.
And when they're watching TV, so-called second-screening is used as a genuine complement to the program and not as much of a distraction, said Dolliver.
"They do multi-task, but I think less frantically than younger people do," he said. "If a Gen X-er is watching TV, there's a better chance that they really are watching TV."
Aside from a healthy appetite for SVODs such as Netflix, X-ers also regularly engage with YouTube, partly because, according to eMarketer, the platform can provide a highly nostalgic experience.
Citing data from a September 2016 Think With Google survey, 75% of Gen X-ers use YouTube to view videos of "past events or people," 54% to view past music events or artists, 45% to view past entertainment and pop culture, 32% to view past commercials, 26% to view past news and political content and 25% to view past sports content.
They also use it for education; 73% of Gen X internet users say they watch YoUTube videos to "learn to do something."
Image courtesy of Shutterstock