Influencers and marketers are out of sync on budgets: study
A new study by Izea also found that the content influencers spend the most time creating isn't necessarily what consumers enjoy the most.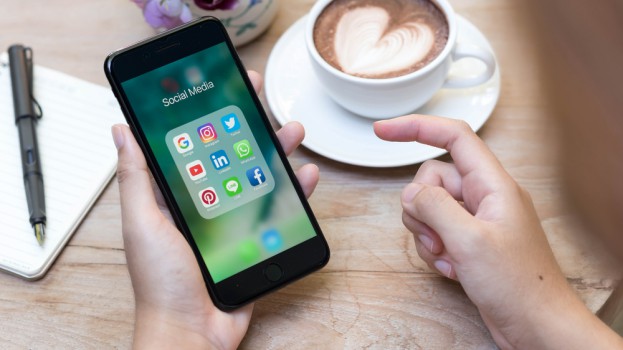 Are influencers and marketers seeing eye-to-eye with each other? A new study from influencer marketing solutions firm Izea (which has offices in Toronto, Orlando, Chicago and Los Angeles) found that influencers and marketers view services very differently, especially when it comes to value. But it also found that the kinds of content influencers spend the most time creating doesn't align with what's most interesting for consumers.
The North American study, which was completed in mid-February, sought input from 145 Canadian marketers who had previously engaged in some form of influencer or content marketing (surveyed through an online panel), as well as 250 content creators from both the U.S. and Canada at an in-house panel at Izea. It also used consumer insights, speaking with 300 social media consumers from Canada, age 18 to 70, through online panels.
Among the surveyed Canadian advertisers that have engaged in influencer marketing, 77% have a budget specifically allocated to influencer marketing, while 74% of marketers that have engaged in content marketing have a dedicated budget for that.
But Izea found that those budgets may be a little off, and that marketers' assigned costs tend to vary wildly from what influencers claim to charge.
The data, which combines U.S. and Canadian respondents, shows that most influencer marketing services are valued by brands at more than double what influencers charge. For example, marketers assign an average value of $534 (U.S.) for sponsored streams while creators charge an average of $157. The biggest over-index comes from the charge to publicly "like" a brand on social media — while influencers charge an average of $21 for this, it's estimated by marketers at $171, an over-index of more than 800%.
By contrast, content marketers tend to underestimate the costs of services — or perhaps creators are over-valuing them. Creators report charging significantly more than marketers assign on all services for content marketing, which includes white paper, photography, columns and others. The biggest over-index comes from motion graphic pieces ($701 for creators, $156 for marketers).
Overall, creators reported feeling optimistic about the future of influencer and content marketing, but also reported that marketers need more training in the field.
The survey also turned to consumers (which were separated into the U.S. and Canada) to measure how effective they found different forms of influencer and content marketing. In content marketing, the most effectively rated for Canadians was a written review or article on a site dedicated to product reviews, which had an average effectiveness score of 6.8/10. Brand-sponsored articles in print and digital magazines were the next-most effective forms of content marketing at 6.3 and 6.2/10, respectively.
For influencer marketing, the highest-rated form of marketing by Canadian consumers was sponsored content on the Twitter-owned livestream platform Periscope with 7.4/10, followed by branded posts on Tumblr (7.3). Instagram and Facebook were on the lower side (6.4 and 6.2, respectively) but all forms of influencer marketing had scores of 6/10 or higher.
Despite platforms like Periscope and Tumblr scoring the highest for effectiveness on consumers, those platforms saw decreases in their frequency of use by creators from 2014 to 2016. YouTube, Tumblr, Periscope and the influencers' own independent blogs saw the biggest declines in how many influencers reported using them. YouTube fell to 50% from 60%, Tumblr fell to 13% from 24%, Periscope dropped to 9% from 30% and blogs fell to 78% from 95%.
The biggest rates of use were platforms that hosted short-form content that is seen as quick and easy to create. Twitter, Facebook and Instagram had the highest usage rate among influencers at 93%, 92% and 89% respectively Snapchat saw growth of 2% from the previous year, although its usage rate still sits at 18%.
The survey also found that Canadians did not possess full awareness of the ASC's guidelines around disclosure. Of consumers surveyed, 39% of Canadians reported that they were "not aware at all" of the ASC's guidelines, while 38% were aware that they existed, but not familiar of what they entailed. Another 24% were aware and "somewhat familiar" with the specifics of the guidelines, but no one reported being fully knowledgeable of its guidelines.