CCAB report shows drops at most dailies
All of the country's paid dailies save for Le Journal de Quebec saw reductions in circulation, with the biggest drop coming from the Toronto Star.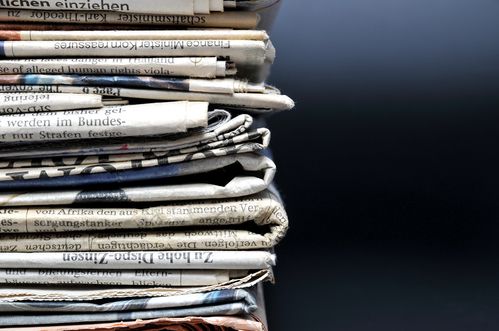 The Canadian Circulation Audit Board (CCAB) has issued its report measuring the quarter of January to March 2017 — and the results paint a frank picture of the Canadian daily newspaper landscape, both paid and unpaid.
Nearly all of the country's paid dailies posted drops in paid and free circulation compared to the same quarter of 2016 (with the notable exception being Le Journal de Quebec), as did many of the country's free dailies.
The biggest drop came from the Toronto Star, which saw a reduction of 49,502 paid and free copies on weekdays (21,299 being paid), 42,890 for the Saturday edition (29,351 paid) and 10,940 for the Sunday edition (16,266 paid, balanced out by 5,326 paid/sponsored). The paper now boasts an average circulation of 279,760 on weekdays (138,398 paid), 380,935 on Saturdays (266,727 paid) and 268,080 on Sundays (156,956 paid).
Le Journal de Montreal and The Telegram (St. John's) were also among the papers to post larger losses. Montreal's daily saw reductions of 8,939 copies for weekdays (a loss of 12,067 paid, balanced with a gain 3,128 sponsored), 8,894 for Saturdays (a loss of 13,603 paid and a gain of 4,709 sponsored) and 6,105 on Sundays (a loss of 14,341 paid and a gain of 5,236 sponsored). Weekday circulation now sits at 258,174 (169,764 paid), 273,546 on Saturdays (185,739 paid) and 257,307 for Sundays (170,442 paid)
Over on the East Coast, The Telegram saw weekday circulation drop by 1,278 (934 paid) and Saturday circulation drop by 990 (871 paid).
Circulation for weekdays now sits at 22,749 (13,169 paid) and Saturdays at 29,297 (20,354 paid).
The anomaly of Le Journal de Québec saw gains in both paid and sponsored/free copies across all editions. Le Journal's total circulation now sits at an average of 168,246 for weekdays (up from 159,433), 176,795 on Saturdays (up from 168,372) and 169,880 on Sundays (up from 160,462).
Free dailies saw mixed results — Metro posted circulation gains in some regions and losses in others. And even some individual regions had a mix of gains and losses, such as Toronto, which saw a drop in weekday editions of 2,336 (now 185,089), but increases to Friday and weekend circulation of 5,403 (now up to 202,734). Quadruple-digit gains for the Torstar-owned papers were recorded in Edmonton, Calgary and Vancouver. Chinese-language newspaper The Epoch Times also saw increases of more than 1,000 in its weekday and weekend editions, bringing its circulation to 10,838 and 24,393 respectively.
Community newspapers also saw their shares of ups and downs. Some community newspapers posted four-to-five-digit losses in circulation.
However, it wasn't all bad for community papers. Some posted modest, triple-digit increases in circulation, while Toronto's long-running free magazine Now increased circulation by 92,508.
Image: Shutterstock