ICYMI: CBC sets Alias Grace premiere date, GroupM launches new content company
In case you missed it: Smak has also hired Amanda Ploughman and Cineplex is opening another Rec Room.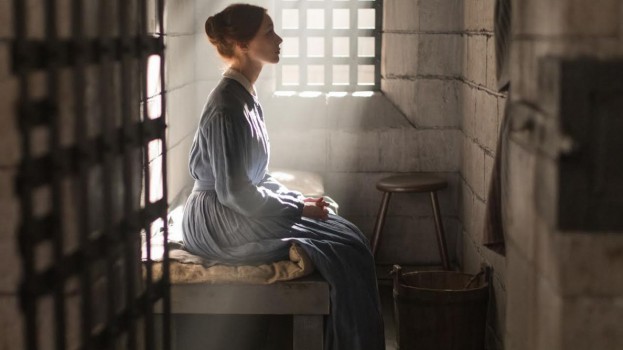 CBC sets premiere for Alias Grace
CBC has set Sept. 25 as the premiere date for its six-part miniseries Alias Grace. The hour-long drama, adapted for the small screen by Sarah Polley from Margaret Atwood's 1996 novel of the same name, will air on the pubcaster on Monday at 9 p.m. Outside of Canada, the series will premiere on Netflix at some point in fall 2017, though the streamer has not yet specified exactly when the show will bow. The Netflix premiere, however, will come after the miniseries premieres on CBC.
GroupM launches content investment and rights management company
This week GroupM announced the launch of Motion Content Group, a new global content investment and rights management company. The launch is aimed at meeting the growing market demand for new economic models for premium content across the entertainment and media marketplace. Motion will invest and partner with talent, producers and distributors to fund, develop, produce and distribute premium content. Richard Foster, currently the head of GroupM Entertainment, has been named the lead of Motion. The new company also incorporates GroupM Entertainment's team and resources.
Smak adds four
National experiential marketing and engagement agency Smak has hired four new staff. Amanda Ploughman is joining the Toronto team as chief strategy officer, responsible for the agency's strategy and business development across the country. Ploughman most recently worked as VP of marketing at Shaw Media.
Smak has also hired Justin Singh as a creative director working out of the Vancouver office, Kristi Edgson as an account manager in Vancouver and Tom Wigzell as an account manager in Toronto.
Cineplex expands The Rec Room
Despite its first downtown Toronto location not being open quite yet, Cineplex has announced a second Rec Room will be coming to the area. The company will be opening the dining and entertainment concept experience at Mississauga, Ont.'s Square One. The newest location will occupy approximately 44,000 square feet over two floors in the north end of the shopping centre.