America's Got Talent lands on top: Numeris
The reality show on City topped the list with the highest single-night average audience for the week of May 29 to June 4.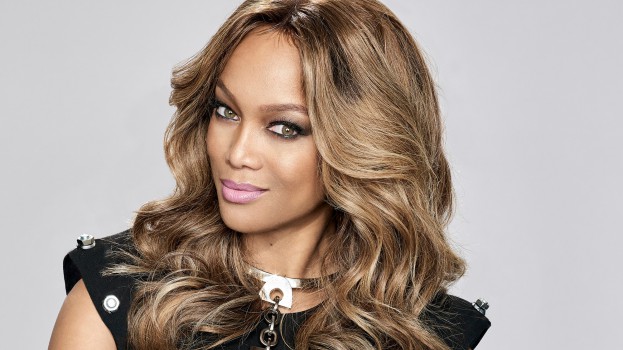 Following the recent finales of big dramas like NCIS and comedies like The Big Bang Theory, it's safe to say the summer TV season has officially begun. The premiere of America's Got Talent on City claimed the top spot for the highest average minute audience (2+) of all single-night programs for the week of May 29 to June 4, according to Numeris.

America's Got Talent, which pulled in an average of 1.71 million viewers, wasn't the only reality competition show to make the top five. The talent show was followed closely by the premiere of the new competition program World of Dance, which grabbed an average audience of 1.61 million. Following that was the final episode of the U.S. version of The Amazing Race, also on CTV (the Canadian version will premiere July 4), which brought in an average of 1.47 million viewers. Masterchef Canada on CTV brought in 1.41 million viewers, and CTV's Lucifer, the only drama in the top five, closed out the top with 1.35 million viewers.
The top spots for most of the major Anglophone markets were saturated with reality competition shows (also including American Ninja Warrior, which topped Edmonton for the week), with the occasional scripted series like The F Word, Private Eyes and reruns of The Big Bang Theory creeping into the ranks.
In Quebec's Francophone market, there was a new program on top, with TVA's Refuge Animal pulling in 886,000 viewers. That was followed by another TVA program, La poule aux oeufs d'or with 883,000 viewers.
Here are the top-ranked daily measured shows by market (AMA for all persons 2+), according to Numeris, for May 29 to June 4, 2017.
Canada
1. America's Got Talent on City Tuesday at 8 p.m.: 1.71 million viewers
2. World of Dance on CTV Tuesday at 10 p.m.: 1.61 million viewers
3. The Amazing Race on CTV Thursday at 10 p.m.: 1.47 million viewers
4. Masterchef Canada on CTV Thursday at 9 p.m.: 1.41 million viewers
5. Lucifer on CTV Monday at 9:01 p.m.: 1.35 million viewers
Montreal (anglophone)
1. World of Dance on CTV Tuesday at 10 p.m.: 93,000 viewers
2. The Amazing Race on CTV Thursday at 10 p.m.: 64,000 viewers
3. The Big Bang Theory on CTV Thursday at 8 p.m.: 63,000 viewers
4. Masterchef Canada on CTV Thursday at 9 p.m.: 63,000 viewers
5. America's Got Talent on City Tuesday at 8 p.m.: 61,000 viewers
Quebec (francophone)
1. Refuge animal on TVA Monday at 7 p.m.: 886,000 viewers
2. La poule aux oeufs d'or on TVA Wednesday at 7:30 p.m.: 883,000 viewers
3. LOL:-) on TVA Monday at 7:30 p.m.: 702,000 viewers
4. Arrivé en Campagne on TVA Wednesday at 7 p.m.: 668,000 viewers
5. Dans oeil du dragon on SRC Monday 8 p.m.: 610,000 viewers
Toronto/Hamilton
1. World of Dance on CTV Tuesday at 10 p.m.: 439,000 viewers
2. America's Got Talent on City Tuesday at 8 p.m.: 402,000 viewers
3. Lucifer on CTV Monday at 9:01 p.m.: 338,000 viewers
4. Masterchef Canada on CTV Thursday at 9 p.m.: 297,000 viewers
5. The Amazing Race on CTV Thursday at 10 p.m.: 268,000 viewers
Edmonton
1. American Ninja Warrior on CTV Sunday at 8 p.m.: 85,000 viewers
2. The F Word on CTV Wednesday at 10 p.m.: 73,000 viewers
3. America's got Talent on City Tuesday at 9 p.m.: 72,000 viewers
4. The Amazing Race on CTV Thursday at 10 p.m.: 71,000 viewers
5. The Big Bang Theory on CTV Thursday at 9 p.m.: 70,000 viewers
Calgary
1. The Amazing Race on CTV Thursday at 10 p.m.: 63,000 viewers
2. Private Eyes on Global Thursday at 9 p.m.: 60,000 viewers
3. Masterchef Canada on CTV Thursday at 8 p.m.: 60,000 viewers (tie)
3. American Ninja Warrior on CTV Sunday at 8 p.m.: 60,000 viewers (tie)
5. The Big Bang Theory on CTV Thursday at 9 p.m.: 53,000 viewers
Vancouver/Victoria
1. America's Got Talent on City Tuesday at 8 p.m.: 184,000 viewers
2. The Amazing Race on CTV Thursday at 10 p.m.: 160,000 viewers
3. World of Dance on CTV Tuesday at 10 p.m.: 137,000 viewers
4. Masterchef Canada on CTV Thursday at 9 p.m.: 116,000 viewers
5. Border Security on Global Sunday at 7 p.m.: 99,000 viewers