Cineplex tees off with new partnership
The company's partnership with TopGolf will help its strategy to become known as a broader entertainment company, and will integrate digital OOH advertising opportunities.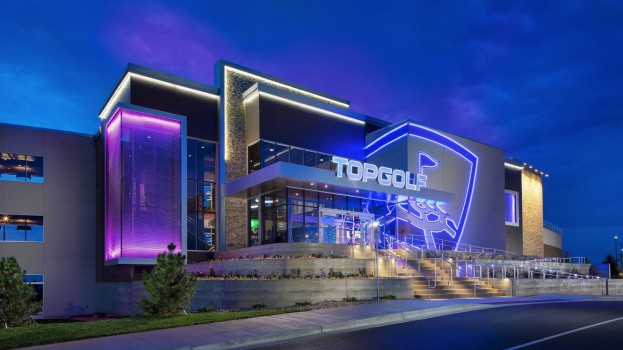 Cineplex Entertainment is looking for a new way to engage audiences — and it's doing so through a new partnership with Dallas-based amusement chain Topgolf.
Topgolf is a chain of indoor golf facilities that includes food, drinks and nightlife activities. The company currently has 33 locations in the U.S. and U.K. Now, it's partnering with Cineplex to bring multiple locations to Canada, which will be rolling out in the next few years. Sarah Van Lange, director of communications for Cineplex, told MiC the specifics on numbers and dates are still being set, but she said the locations will target large urban markets. Cineplex will be responsible for the day-to-day operations and management of the locations.
These locations will also integrate advertising opportunities through Cineplex Digital Media, and Cineplex Media.
Van Lange said the move is part of Cineplex's strategy to become known as an entertainment company rather than just a movie exhibition company. Other recent moves include its expansion to offer e-sports tournaments on its theatre screens and its opening of the Rec Room, a dining and entertainment concept experience with locations currently in Edmonton and Toronto.
That diversification has helped offset a slight drop in revenue from ticket sales for the company — last quarter, box office revenue was down 1.7% year-over-year to $195.4 million. Despite the slight drop, total revenue was up 2.6%, with the total brought in ($394.2 million) representing a record quarter for Cineplex. Revenue for the company's media division (which includes cinema advertising, placed-based media and sponsorship) was $33.9 million for the quarter. Place-based media in particular saw an increase of 3%, totaling $13.3 million.
The partnership also allows Cineplex to expand further into adult demographics; although the locations are also geared toward families, Van Lange said they are a common attraction for adult groups outings.