People Moves: GroupM CEO departs, Postmedia layoffs and more
Brian Lesser is leaving GroupM for a new role, Postmedia continues to cut staff and other industry moves from the week.
GroupM North America CEO leaving company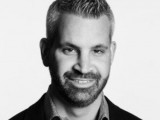 Brian Lesser, who has been CEO of North America at GroupM for going on two years, is leaving the company for a position with AT&T. Global CEO Kelly Clark will stand in for Lesser until a replacement is found. Prior to working as North American CEO, Lesser (pictured right) was global CEO for the company's digital media platform, Xaxis. GroupM has made headlines in recent months for consolidating two of its media agencies, Maxus and MEC, into one combined shop. The agency, temporarily named NewCo, will be led by Ann Stewart in the Canadian market.
Two laid off at Postmedia
Postmedia has laid off two senior editorial employees in Calgary as part of its ongoing restructuring – Bev Wake, senior executive producer of sports, and Jose Rodriguez, editor-in-chief of the Calgary Herald and Calgary Sun. Lorne Motley, regional VP of content for the western region, will assume responsibility for the Calgary market. Motley also oversees properties in Vancouver, Saskatoon, Edmonton, Calgary and Winnipeg, as well as community papers.
Former Amnet director moves to Crucial Interactive
Crucial Interactive has brought on Patrick Toppan as its new VP of ad operations. Toppan, who most recently served as director of programmatic trading at the Dentsu agency Amnet, will be responsible for Crucial's Contobox growth with agency trading desks. He will also focus on client success and aligning strategies with KPIs. Toppan has assumed the position of Fiona Carvalho, who worked with Crucial for two years.