Which specialty networks got the biggest boost in 2016?
The CRTC has released its stats on specialty TV revenue and expenses for 2016, revealing that sports were the biggest winners in ad revenue.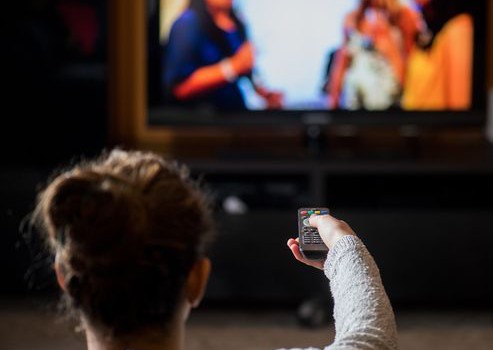 The CRTC has released its annual report of all Canadian specialty TV channels, revealing their ad and subscription revenue breakdown as well as expenses through 2016.
Although an earlier report from the CRTC indicated that specialty television services overall saw a 5% increase in revenue for the year, the CRTC's reports of individual channels showed that results varied across each channel, with some posting double-digit drops in revenue, and others pulling in big increases.
The largest subscriber counts of the major specialty channels came from TSN (8.52 million), YTV (8.31 million) and Sportsnet's flaship channel (8.1 million).

Biggest subscriber boosts and drops
Most of the major specialty channels' subscriber bases experienced small to moderate losses, although there were some bright spots. Rogers Media-owned FXX saw a 9.2% year-over-year increase in subscribers, now at 1.79 million subscribers across the country. The millennial- and male-skewing, comedy-heavy network, which launched in Canada in 2014, may have boasted the most significant increase of all specialty networks, but its growth has slowed since its launch (in 2015, it grew to 1.64 million subs from 353,000, representing a far higher growth rate).
Sportsnet and its sister network, Sportsnet 360, also saw increases in subscribers. Sportsnet's rose by 1.63%, bringing it to a total of 8.1 million viewers (Sportsnet 360′s base rose by 5.87%, resulting in a total of 5.36 million subscribers). Its Bell Media rival, TSN, saw a small drop in subscribers (3.21%), coming in at 8.52 million.
While many networks saw single-digit percentage drops in subscribers, a few had drops that were more significant. For example, Corus' W network saw a drop of 26.15% (bringing its count to a total of 5.68 million). CMT also saw a major drop, losing 37.52% of its sub base (now at 6.22 million).
Largest ad revenue gains and losses
The specialty TV industry brought in a total of $1.3 billion in national advertising last year. The largest contributor to that total was Sportsnet, by far — the Rogers Media-owned network brought in $235.74 million in ad revenue (with an additional $12.14 million from Sportsnet 360 and $14.08 million from Sportsnet One). Ad revenue for the Sportsnet flagship channel rose 145.63% year-over-year.
Another sports network managed to pass the $100 million mark — TSN recorded $129.1 million in national ad revenue, rising 5.4% from 2015.
The largest percentage increase in ad revenue of the major channels from year to year was from Sportsnet One, which recorded a 163.7% increase (pulling in $14.1 million). FXX had the next-largest increase, up 65.83% and pulling in $1.35 million.
The most significant loss for ad revenue was Bell Media-owned ESPN Classic. The network, which airs mostly archive sports games and other sports-related programming such as talk shows and films, saw a 62.14% drop in its ad revenue (which came to $34,836). Rogers Media's Outdoor Living Network saw a 32.79% drop in its ad revenue, recording $6.21 million for the year. Groupe V's Max, which rebranded from Musimax in mid-2016, saw the next-largest drop at 24.49%, bringing in $1.11 million.
Image: Shutterstock