ICYMI: CTV to air ad-free Tragically Hip doc tonight
Plus, a new kids' content deal at Corus and Rogers' Kiss Radio gets interactive in B.C.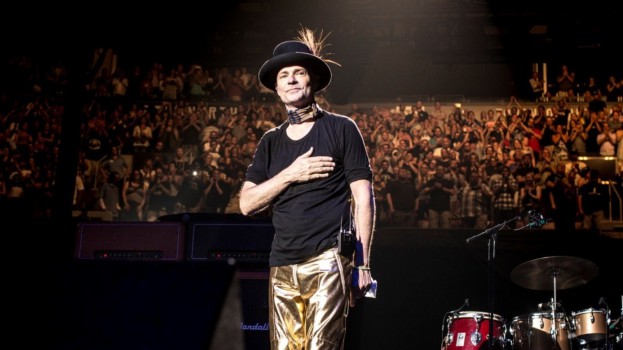 Kiss Radio becomes first interactive radio station in Canada
Kiss Radio is allowing listeners in Chilliwack, Abbotsford and Vancouver, B.C. to take the reins of its playlists through its website and mobile app. Listeners have been able to choose what they want to hear since Oct. 16. Songs on the playlist are pushed up and down in real time, reflecting the number of votes cast for each song, with the most popular going to air.
The Rogers Media station collaborated with Futuri Media to create the tool using the latter's #engage, Post, and Topic Pulse technologies.
Corus and Discovery partner on kids content
Corus Entertainment  announced a venture between two of its business unit – Discovery Communications and Nelvana, an animation company and producer of children's content – to produce content for the kids markets in Canada and globally. The venture, which has yet to be named, is dedicated to the production of premium content across linear and digital platforms. It will operate independently from Discovery and Nelvana's other services.
Scott Dyer, president Nelvana, said the venture comes amid increasing demand for kids' content globally, fueled by digital streaming services.
CTV moves Tragically Hip documentary air date to tonight
Following the news of Gord Downie's death on Tuesday night, CTV is moving the planned broadcast of its Tragically Hip documentary Long Time Running up to tonight – Friday, Oct. 20 at 8 p.m. The 95-minute documentary (which CTV owner Bell Media commissioned) will air commercial free (the regularly scheduled Marvel's Inhumans has been moved up to 7 p.m.).
The film was originally set to air Nov. 12 at 8 p.m., which will now serve as an encore presentation. After Friday's broadcast CTV will air Courage: In Memory of Gord, an in-house production featuring interviews and archival footage, at 9:38 p.m.