Rogers spending more promoting Christmas radio
The all-Christmas, all-day strategy has paid off for CHFI, giving it a wide lead over competitors in January.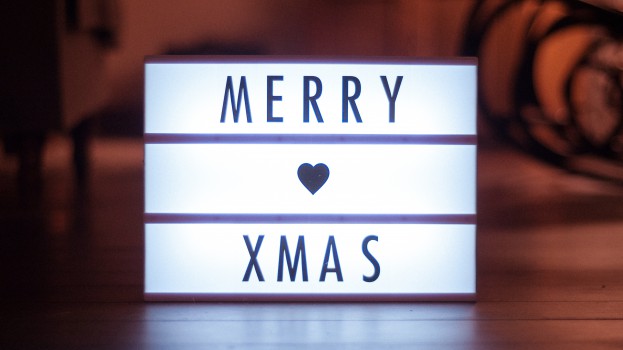 Rogers Media radio station 98.1 CHFI is set to pivot to an all Christmas music format on Nov. 19 as it has done for more than a decade. But this year, it's spending big on mass media promotion to maintain its spot as the top holiday music station in Toronto.
Wendy Duff, program director for CHFI and format director for adult contemporary, said the holiday music format pays off for the station. For the last five years, CHFI has led Toronto in terms of audience share during December, and Duff said it's also increased its audience year-over-year. (Last December, CHFI boasted an 18.3% audience share in Toronto, 10 points higher than its closest competitor).
From the feedback and requests fed through CHFI over the years, Duff said the demographic appeal of the station's Christmas content is vast and varied. "There's actually a lot of millennial engagement, even from students, who say the music helps them study for finals," she said.
But, Duff admitted, there's nothing stopping competing radio stations from getting in on the Christmas action. "We don't take the position for granted," she said. "We're very conscious of the fact that other stations can make the flip as well."
This is why the marketing of the initiative comes into play so crucially. While Rogers does typically conduct an external media campaign to promote the station's Christmas content, this year will see its biggest spend yet.
"There's a major investment of time and money to solidify that we are the 'Christmas music station,'" she said. Television, radio and out-of-home (billboards and transit shelters) will all play a part, but the biggest piece of the puzzle is a station takeover at the TTC's Dundas subway station, which feeds directly into Toronto's Eaton Centre.
Duff said everything in the station that could "possibly" be branded with CHFI's imagery will be branded: all walls and stairways, fare collector booths and door entrances. One wall, she said, will be marked as the "elfie" wall (for selfies, with elves). The takeover is designed so that transit users don't even have to get off the subway to see the marketing, she said. The entire campaign will go live Nov. 20.
Rogers worked with OMD on the media buy.
Duff admitted that targeting subway commuters might seem unconventional for a radio station, since radio listeners are often stereotyped as car commuters. But, she said, the location of Dundas station was key. "It feeds into the most major shopping hub for the city," she said, noting that it attracts holiday shoppers from around the GTA.
The challenge remaining for Rogers is whether or not it can sustain the holiday audiences into January. "Our obvious goal is to say, 'you had us on for a month, you got to know our people, and hopefully you stick around.'"
Duff said CHFI's audience in general has increased over the past year, up 22% since the start of 2017.
Photo by Tom Rickhuss on Unsplash