ICYMI: Who's heading the newest Crave original?
Plus, iQ Business Media makes an acquisition, and the Canadian Online Publishing Awards announces its winners.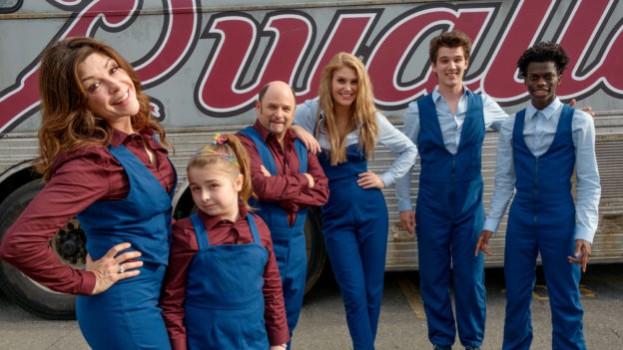 iQ Business Media makes a new acquisition
B2B publisher iQ Business Media has acquired Purchasing B2B and all of its online and events assets from Annex Business Media. Purchasing B2B focuses on the Canadian supply chain industry, targeting professionals in procurement, finance and supply chain management, both in the private and public sector. iQ's other titles include Canadian Architect, Canadian Interiors and Building. Ted Markle, COO of Annex Business Media, has said in a statement that the move does not change Annex's overall long-term growth strategy, adding that the company just launched a new brand for the growing commercial cannabis sector.
Canadian Online Publishing Awards winners announced
Winners of the 2017 Canadian Online Publishing Awards were announced earlier this week. Selected by a panel of judges including Convenience & Carwash Canada publisher Brenda Johnstone and Rogers Media VP Brandon Kirk, the COPAs awarded gold, silver and bronze awards to a mix of traditional and new media. Gold winners included: Maclean's (best in photo journalism), HuffPost Quebec (best in Canada 150 features), Motherboard (best blog or column), Vice News (best continuing coverage of a story), OpenCanada.org (best investigative article or series), CTV News (best interactive/infographic), Indie88 (best video content), CBC Radio (best podcast) and others. The full list of winners including silver and bronze are available on the COPA website.
CraveTV adds Jason Alexander to newest original
Bell Media's upcoming original series Hit the Road will feature Seinfeld alumni Jason Alexander. Alexander will also executive produce the 10-episode, half-hour comedy series, which will be available for streaming in its entirety Dec. 22. Hit the Road follows a dysfunctional family of would-be rock and pop stars travelling the country in a cramped tour bus. It will kick off CraveTV's new Cringe Comedy Collection, a curated list of television designed to incite as much secondhand embarrassment as laughter. It also features Curb Your Enthusiasm, Episodes, Dice, Eastbound and Down and Seinfeld.