Global brings back fall favourites for mid-season
It will only introduce one new show, and will also use Facebook to live-stream the premiere of Mary Kills People.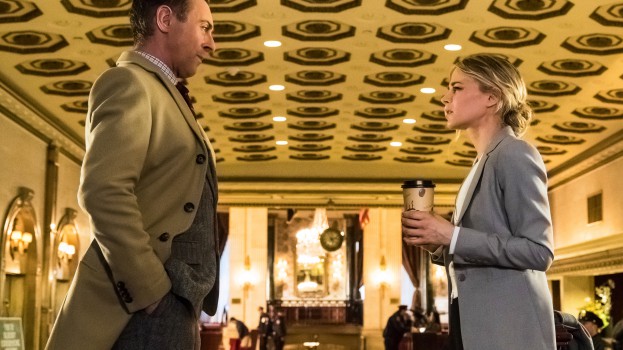 After rolling out a substantial number of new series for its fall schedule, Global is only introducing one new series for mid-season.
Crime drama Instinct (above) will premiere Mar. 11 and air Sundays at 8 p.m. The Good Wife's Alan Cumming stars as an author, university professor and former CIA operative who returns to his old life when he's recruited by an NYPD detective to find a serial killer.
Returning for a second season is the Canadian original drama Mary Kills People. While it will return to the airwaves Jan. 3 at 8 p.m., Facebook users can watch the season premiere early with a live-streaming on Global's Facebook page Jan. 1 at 1 p.m. Mary's second season will consist of five episodes, airing Wednesdays at 8 p.m.
Global will also see two different editions of Big Brother on its schedule throughout the winter and spring. On Wednesdays at 8 p.m. (following the conclusion of Mary), the U.S. version of Big Brother will host its first celebrity edition (premieres Feb. 7). Celebrity Big Brother will air four weekly episodes (mainly Monday, Wednesday, Friday and Sunday save for one Thursday broadcast on Feb. 8).
While the celebrities have not yet been announced, the U.K. version of the reality show franchise has aired numerous celebrity editions that have featured American stars,  including Gary Busey. This is only the second time in Big Brother's 18-year history that the series has aired outside of the summer schedule. The reality series is part of Global's strategy to win ratings during the 2018 Winter Olympic Games, which will be broadcast on CBC.

Following the conclusion of Celebrity Big Brother, Big Brother Canada will take its place on the schedule March 7 with its sixth season. Details surrounding broadcast, theme, live feeds and prizes have yet to be announced, however returning cox Arisa Cox has been confirmed to host the latest season.
Fall series returning to the schedule after the New Year include long-running shows NCIS, MacGyver and Survivor (which will start a new season Feb. 28), as well as SEAL Team, the Will & Grace reboot and S.W.A.T., which all premiered this past fall.