People Moves: Abacus, MediaIQ and more
Media iQ's latest hires mark 20 new faces for its Toronto office in the last year.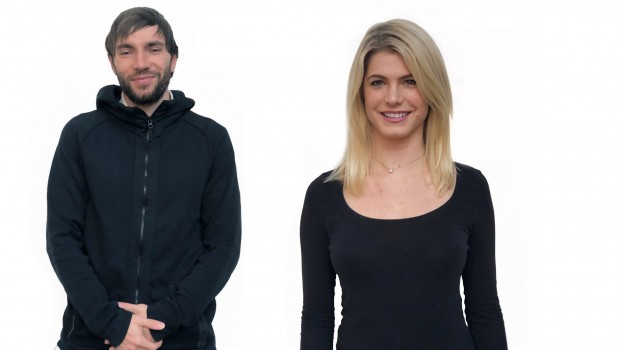 Pictured: New Abacus hires Denis Melnik and Jennifer Brown
New faces at Abacus
Abacus Agency has hired four new team members in the creative and marketing fields.
Working in the company's marketing department is Denis Melnik, who will take the position of senior manager of performance marketing. Melnik started his career in social media marketing in 2011, and at Abacus will continue to help advertisers measure the return on their digital investments. On the business development team is Jennifer Brown, who got her start in the industry with Vancouver-based Aksa Group developing projects for emerging markets. At Abacus, she will help the agency develop new opportunities within the business ecosystem.
New art director Corey Way has a background in digital design and illustration, and arrives from Cossette Communications. He has previously worked with brands including McDonald's, Canada Goose, General Mills, Ford and others. Also in digital creative is motion animator Kat Gileno, who comes to the agency with seven years of freelance experience in motion graphics and graphic design. Previous work includes digital signage for Shopper's Drug Mart, Holt Renfrew, Samsung and more. With Abacus, she will work on creating animated social ads.
Two key promotions at Media iQ
Two employees from analytics firm Media iQ's London office have been promoted and relocated to Canada as its operations continue to grow in the market. Claire Jones has been promoted to account director and will be responsible for deepening relationships with key clients. Craig Flynn is now trader manager, leading the newly formed trading division and working with the company's agency partners. Media iQ  has made 20 hires to its Toronto office in the last year.
Pattison adds new GM on the West Coast
Marvin Perry will become the new general manager of Jim Pattison Broadcast Group's operations in Cranbrook and Fernie, BC. Perry's career in radio includes work as a senior account executive, sales manager, general manager and regional manager and spans 16 years. In his more recent senior management role, he oversaw operations at six stations in Alberta an the Northwest Territories. He officially takes the new position Jan. 11.
Lee Jones moves from sports to news in Regina
Lee Jones has been named co-anchor of CTV News at Six on CTV Regina. Beginning Jan. 8, Jones will join Heather Anderson at the anchors' desk. His history includes more than 16 years of covering local sports for CTV Regina, as well as serving as a sideline reporter for CFL on TSN for Roughriders games. He is the recipient of the 2016 Radio Television Digital News Association's National Sports Award for small and medium markets.