Canada's prolific smartphone market skews to iOS: study
Newzoo says Canada is ahead of the global market in terms of smartphone usage, and a preference for iPhones might indicate more spending power.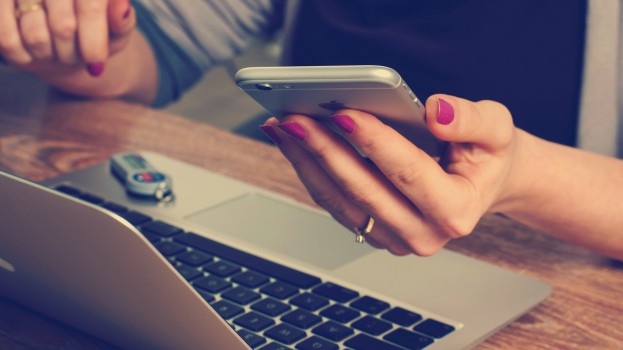 While smartphones may soon be in the hands of half the population globally, Canada is already ahead of the game according to new research by Amsterdam-based firm Newzoo.
According to data compiled over two years, nearly half of the world's population are projected to own smartphones by 2020. But currently, 25.5 million people in Canada use smartphones – 70% of the population.
That number is expected to grow to 32.5 million by 2020 (Stats Canada's projections for a medium-growth scenario place Canada's population in 2020 at just under 40 million, meaning 81.3% of Canadians could own cell phones.)
Newzoo's global data is compiled from several sources, including historical app store data, the financial performance of relevant companies, socio-economic development indicators for individual countries and some third-party download data. In total, the monthly sample consists of more than 400 million devices.
Canada is predominantly an iOS market, according to the research. As of November, 54.9% of all smartphones (15.9 million devices) were Apple devices. This contrasts with global trends, where Android-powered systems dominate. Of the top-10 smartphone models in Canada, only three are not Apple models (and those three are all Samsung devices).
The distinction if the iOS/Android divide is significant, according to the study authors. "iOS tends to be associated with wealthy and higher-spending consumers," Newzoo's report reads. "Android skews toward the young and more cost-conscious."
The study also stated that in the majority of iOS markets, including North America, much more revenue is generated per device (from patterns such as app purchases and money spent on the devices).
Globally, the conversion rate for users who have spent money at least once on a mobile game is higher for Apple devices — iPhone 7 Plus users have a 4.6% conversion rate, compared to Samsung Galaxy S7 Edge devices, which have a 3.4% conversion rate.
Across all markets, app revenue is set to skyrocket, going from $56.4 billion in 2017 to a projected $85 billion in 2020. While the lion's share of app revenue has always gone to games and will continue to do so, the share of revenue from non-game purchases — such as media subscriptions, capability upgrades and transactional video and book sales — will grow substantially. In 2017, non-game revenue made up 18% of app revenue. By 2020, that percentage will grow to 24%.