Hockey Day in Canada gets an AMA boost
The average audience of the broadcast went up 7% from last year and 21% from 2016.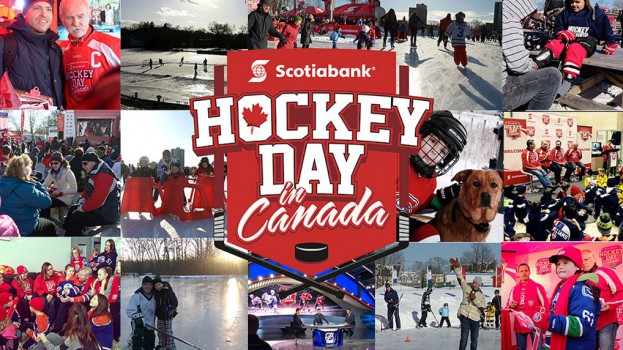 Sportsnet's 18th annual Scotiabank Hockey Day in Canada on Saturday saw a rise in its average minute audience over last year's event.
The 12.5-hour live broadcast pulled in an AMA of 1.23 million Canadians.
That marked a 7% increase over the 2017 edition, and a 21% increase from 2016, according to Numeris data cited by Rogers Media. The average was taken from the day-long broadcast, which included content across three different TV channels (Sportsnet, City and CBC) and featured four games with all seven of Canada's NHL teams coupled with family-friendly hockey content.
The reach of the event was a total of 9.1 million viewers.
The most-watched game was the Toronto Maple Leafs vs. the Ottawa Senators, which drew an AMA of 1.54 million. According to Sportsnet, it was the most-watched program in all of Canada on that day.
The broadcast made Sportsnet the most-watched specialty network in Canada for the day, with an audience share of 5.3% for Saturday.
Scotiabank positions itself as "Canada's Hockey Bank," dedicating increasing sponsorship dollars to the sport with Hockey Day serving as the main pillar of its overall efforts. It sponsors not only the NHL but each individual Canadian team in the league along with thousands of local teams.