CTV brings back 'American Idol'
The rebooted singing competition will anchor CTV Two on Sundays and Mondays.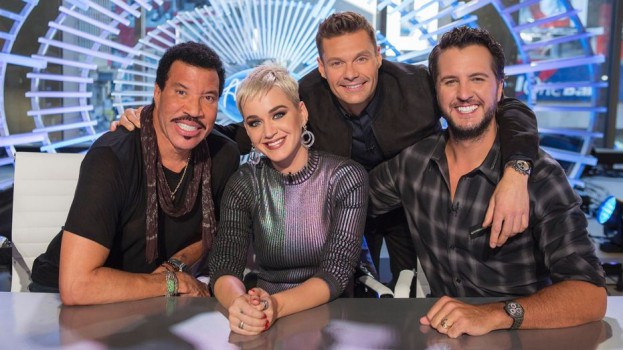 American Idol may have changed networks for its U.S. comeback, but it's coming back to a familiar home in Canada.
Bell Media has announced that CTV has acquired the new season of Idol from FremantleMedia International. The season will serve as an anchor show for CTV Two's midseason schedule on Sundays and Mondays beginning March 11.

Mike Cosentino, president of content and programming, called Idol a "historic franchise" in a statement. "We are looking forward to reintroducing the series and its star-studded judging panel to Canadians."
From 2002 to 2016, CTV simulcasted Idol, which was then a Fox property. The massively popular series that launched the careers of stars such as Kelly Clarkson, Carrie Underwood and Jennifer Hudson has garnered eight Emmy awards (and 57 total nominations). Despite its success, ratings declined over the years as similar competition shows such as The Voice and America's Got Talent picked up steam.
American network ABC announced during last year's upfronts that it would bring back the long-running singing competition after more than a decade on Fox. Bailey Wilson, VP of television investments at Magna, stold MiC during last year's upfronts that the crowd seemed "less enthusiastic" about the return than it did about other shows. "[The crowd was] probably sharing my sentiment that it's a little pre-emptive bringing a show back that's only been gone a year," she said. "How about giving people a chance to miss it?"
Longtime host Ryan Seacrest returns with the show, while Lionel Richie, Katy Perry and Luke Bryan  (all pictured) will serve as the new judges for the program.
Three comedies had already been announced for CTV Two's midseason schedule, Living Biblically, Splitting Up Together and Alex, Inc. Bell media has also announced that Gotham will move from CTV to CTV Two (now on Thursdays at 8 p.m. beginning March 1), as will Masterchef Junior (airing Fridays at 8 p.m. starting March 2).