ICYMI: A tasty new TSN partnership
Plus, a new code of conduct to fight harassment and a Canadian original renewed for City.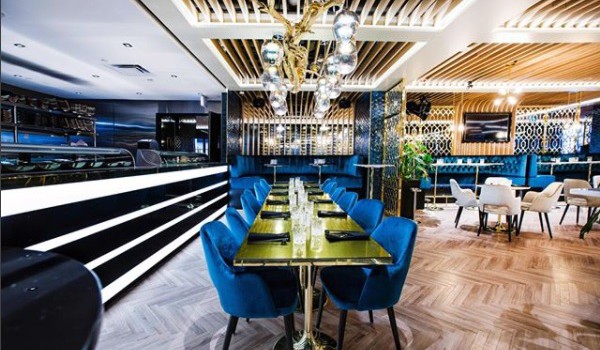 TSN teams up with new Toronto restaurant
TSN has become the exclusive sports broadcast partner for a buzzworthy new restaurant. The upscale downtown Toronto restaurant Pick 6IX was founded by long-time Drake associates Nessell "Chubbs" Beezer and chef Antonio Park. As part of the partnership, TSN will produce a new social-native series, 6ix Degrees, filmed at the restaurant and hosted by Bell Media personality Tyrone Edwards and sports host Cabbie Richards. Episodes will be 60 seconds in length and roll out on TSN's social platforms. Content will also be included in select Raptors games.
Industry groups sign code of conduct to fight harassment
Groups across the media and advertising industries have adopted the Canadian Creative Industries Code of Conduct to help prevent and respond to harassment in work environments. The policies were established by a trio of working groups and include: agreements to create and maintain zero-tolerance policies against harassment, discrimination, bullying and violence; designated workers to receive complaints on the matters; provide timely responses for investigations; implement proportional consequences for violations; and encourage instructors, teachers, coaches and trainers in the industry to adhere to the code of conduct. The Institute of Communications Agencies (ICA) and Ad Standards. Other organizations will join once they have reviewed the document, according to a release from ACTRA. The Association of Canadian Advertisers (ACA) is among those organizations that was present at the November meeting that are still reviewing the document.
With files from Josh Kolm and Jordan Pinto. Read more in strategy
Bad Blood comes back to City
City has renewed crime drama Bad Blood for another season. Season two of the Canadian original will debut in fall 2018, with filming scheduled to begin this summer. The show has been given an eight-episode order (up from six in season one). The first season (which was nominated for several CSAs including best lead actor in a drama and best writing in a drama or limited series) was inspired by the book Business or Blood: Mafia Boss Vito Rizzuto's Last War, but the second season will not be based on the book and will take, according to New Metric's Mark Montegiore, a more fictional approach.