McDonald's leans into social for McHappy Day
To increase engagement for the annual event, the QSR embraced Twitter, Snapchat and other platforms to grab attention.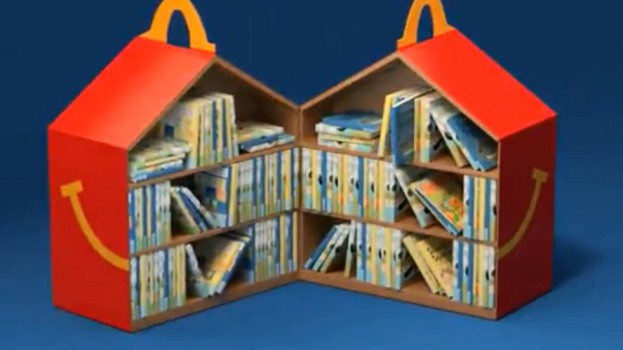 For more than forty years, McHappy Day has served as an annual occurrence in order to raise money for Ronald McDonald Houses and other children's charities. In order to keep the conversation relevant, McDonald's Canada has refreshened its social media strategy.
"We need to ensure that we're speaking to Canadian consumers on their channels," said Michelle Mcilmoyle, senior national marketing manager for McDonald's Canada.
Mcilmoyle said that while normally McDonald's would engage in some social activity on McHappy Day itself, this year the QSR went more robust with content leading up to the day, particularly on Twitter. With a campaign that went live April 25, McDonald's posted a promoted tweet with instructions for fans to "Re-Tweet for reminder." On May 2, McHappy Day, those users received an automatic tweet reminding them that the day was here.
McDonald's also created a custom video on Twitter (one that explained the history of McHappy Day) to engage with fans leading up to the day, as well as a custom McHappy Day emoji. "We're leveraging the platform to ensure that we keep the conversation going consistently," said Mcilmoyle.
Aside from Twitter, McDonald's used Instagram, Facebook and YouTube ads prior to the day. It's also unveiling a custom Snapchat filter the day-of. "It's a platform where we can be very relevant and tie into the day," she said.
She said in the past, McHappy Day has been driven primarily by television, radio and events. "We're changing our media habits and becoming more social," she said. "We're using a very robust influencer platform to help keep the conversation going on all the platforms."
McDonald's also leveraged its delivery partnership with Uber Eats to encourage people who can't make it out to a restaurant on McHappy Day to order and have food delivered.
"Something we've learned, not just with Twitter but with other platforms, is the importance of having two-way conversations," said Mcilmoyle.
McDonald's Canada worked with OMD on the media buy.