ICYMI: Crackle leaving Canada, TSN gets up-close with the CFL
Plus, who's headlining the iHeartRadio MMVAs?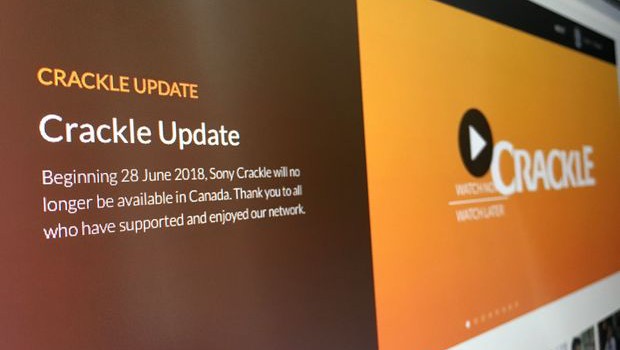 Crackle pulling out of Canada following Bell Media partnership
Crackle, the ad-supported, free VOD powered by Sony Pictures Television, shut down in Canada on Thursday. The service launched in Canada in 2010, and offered a small slate of originals, as well as movies and TV series from Sony Pictures' library. Sony Pictures Television signed an output deal with Bell Media last month to offer classic TV shows and recently released films on its new free-to-consumer VOD channels, CTV Vault and CTV Movies.
TSN launches new CFL live mics and ref cam
TSN has added a new feature to its CFL coverage – a ref cam. Coaches and quarterbacks will be mic'd for select games (18 games this season, including four games for each CFL team). This will allow the audiences to get a closer look and hear the various calls and collisions of the games. The first live mic will air tonight at 7 p.m. in the match between the Winnipeg Blue Bombers and the Hamilton Tiger-Cats. TSN is also adding a weekly ref cam, allowing viewers to see what the ref sees, as well as replay footage from the ref's distinct vantage points. The first such segment will air June 30 in the game between the Montreal Alouettes and the Saskatchewan Roughriders. According to a rep for TSN, Bell Media is currently working with ad clients to identify potential advertising integration opportunities with the new features.
MMVA performers announced
The 2018 iHeartRadio MMVAs has unveiled its first round of performers. Alessia Cara, who hosted the 2017 ceremony, will return to the stage as a performer. Also hitting the stage will be Halsey and Marshmello ft. Anne-Marie, both of whom are new to the MMVAs. Pre-show kicks off Aug. 26 at 8 p.m., while the ceremony will air at 9 p.m. For the first time, the MMVAs will be broadcast live on Twitter.