ICYMI: Paul Romanuk leaves Sportsnet
Plus, a country music heavyweight comes to Corus Radio.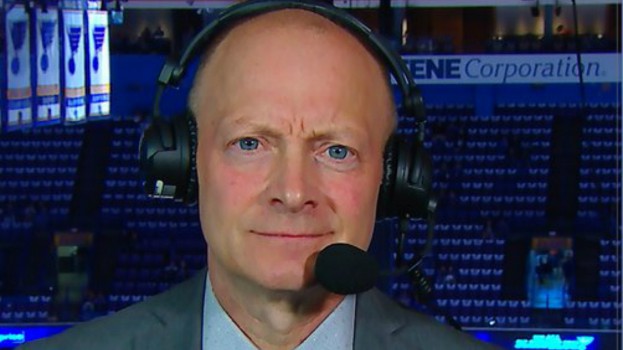 Paul Romanuk out at Hockey Night in Canada
Sportsnet has confirmed via Twitter that NHL play-by-play announcer Paul Romanuk "has elected to move onto a new challenge." Romanuk, who has lent his voice to Hockey Night since Rogers acquired the assets from CBC four years ago, thanked Sportsnet and Rogers in a statement for the four years, although he offered no details on his next move. Sportsnet has hired John Bartlett to call regional Leafs broadcasts and select national games.
Bobby Bones comes to Canadian radio
Corus Radio's CISN Country 103.9 is about to get a major boost to its evening airwaves. The Edmonton station will now broadcast The Bobby Bones Show, featuring famed Nashville-based radio host Bones. Bones has been called "the most powerful man in country music" by Forbes magazine. The show features Bones showcasing the top country songs and conversing with the genre's biggest artists. It was awarded the "National On-Air Personality of the Year" title by the Academy of Country Music and the Country Music Association. In 2017, Bones (then 37) became the youngest personality to be elected to the National Radio Hall of Fame. The show will air weeknights from 7 p.m. to 11 p.m. on Country 103.9.
CBC heads to the East Coast for new comedy
The cameras are officially rolling on CBC's new comedy, Cavendish. The series, from the minds of Picnicface creators Andrew Bush and Mark Little, is an eight-episode, half-hour series that takes place in Cavendish, P.E.I. and follows two grown brothers who return to their offbeat hometown to take care of their ailing father. Production is expected to wrap in late September. The series will be part of the CBC's mid-season lineup, which also includes legal procedural Diggstown (the first Canadian drama to cast a black actress as a lead), '90s revival Street Legal, true crime series Unspeakable and dark procedural Coroner.
MTM's latest data shows texting and weather almost equally popular
The Media Technology Monitor has released a new infographic showing the top 10 most popular activities on mobile phones. While messaging easily took the top spot (75% of the 4,000 Anglophone adults surveyed said they engage in the activity), checking weather apps was close behind at 71%. While the MTM didn't go into the figures of the remaining top 10, the activities that followed messaging and weather were checking emails, using social media, accessing maps, watching videos, listening to audio, reading news, banking and, finally, gaming.