People moves: Wavemaker, Kijiji and more
Plus, Mindshare welcomes one more to the team.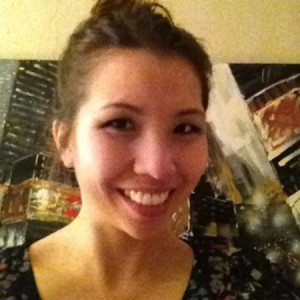 Former Isobar director moves to Wavemaker
Alice DiGiovanni (pictured right) has joined GroupM agency Wavemaker as a group account director this month. DiGiovanni has 12 years of planning experience with various media and communications agencies around Toronto, starting her career with Zenith in 2006. Since then, she has worked in account management positions with Vizeum, MediaCom, Carat and, most recently, Isobar. Brands she's previously managed include: Tetley, Canadian Tire, eOne, Suzuki and Allstream.
Mindshare promotes Junko Seino
Junko Seino, who was originally brought in to Mindshare Canada as an intern in May, has been promoted to an associate role at the agency. Seino, who recently completed the two-year marketing and advertising program at Humber College, previously worked as a digital programming coordinator for Japan's CrossTV and, during her time at Humber, served as the social media coordinator for Otokomae Marketing.
Kijiji hires auto-focused sales manager
Joe Shirjang has become the Western Canada sales manager for Kijiji's autos vertical. Shirjang, who previously worked with Kijiji from 2012 to 2015, will target advertisers in the auto vertical, providing sales and marketing solutions for existing dealership customers. He will also lead Kijiji's Western sales team as the company attempts to grow its auto advertising vertical. From 2015 to 2018, Shirjang worked as a sales manager at AutoTrader, also targeting auto advertisers.