OTT viewing, video sharing rising: report
Sandvine's measurement of downstream and upstream traffic also shows that Snapchat users are more active than one might expect.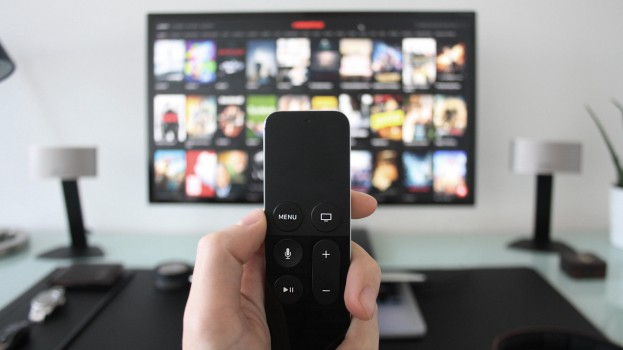 More than half of the world's internet traffic goes toward video streaming.
According to research from U.S. tech research firm Sandvine, 57.69% of web traffic goes toward video. That significantly outpaces the next-most popular destination for traffic, which Sandvine defines as general web (HTTP) browsing – which takes 17.01% of traffic.
That's followed by gaming (7.78%), social (5.1%) and marketplace traffic (4.61%). File-sharing, messaging, security, storage and audio streaming all have less than a 3% share each. Among specific applications, Netflix has the highest share of global traffic, at 14.97%. General web browsing takes 13.07% and YouTube has 11.35%.
Sandvine gathers its data by measuring downstream and upstream bandwidth usage across multiple networks. The traffic share, therefore, does not necessarily imply the number of users, since an application such as Facebook does not require as much bandwidth. When weighting the applications based on how much bandwidth is required for each video to get a more accurate view of how bandwidth translates into traffic, Netflix still dominates.
In North America, Netflix's traffic share among video streamers is calculated at 30.71%. Videos embedded within general web browsing takes 18.56% of traffic, and raw MPEG formats (such as the kinds viewed through messenger platforms and direct sharing) take up 13.22%. Amazon Prime takes 11.15% of traffic (which Sandvine indicated is on the rise) and YouTube takes 10.43%. The remaining share fell to other, miscellaneous video sources.
For social, Facebook has the highest share in North America at 45.36%. Instagram follows closely with 34.48%, and Snapchat sits at 10.71%. Twitter and Tumblr both take less than 5% each.
The report also measures growth, which gives an indication of not only the popularity of certain applications, but also the increased offering or quality (for example, applications that offer 4K streaming will naturally command a higher share of downstream bandwidth).
One area of growth both in terms of bandwidth and overall traffic is the uploading of raw MPEG videos. It's up across all regions, and in North America, it has a 38.89% of traffic. This means more users are sending videos to one another, uploading them to sites like Facebook, YouTube and Instagram and more.
Specifically, Facebook has a 43.57% share among social networks for North American upstream traffic. Instagram follows at 24.33%. Snapchat's upstream share is almost on par with Instagram, which the report acknowledges may seem surprising. "Snapchat users are noisy – always going back and forth," the report read, indicating that although Snapchat may have a smaller share of users, time spent and activity on the platform is still healthy.
Snapchat is also counted among messaging platforms, under which it takes a much higher share of downstream traffic – 26.57%, second only to Skype (36.15).