ICYMI: Postmedia launches new series
Plus, a strike has been averted at the Globe, and Quebecor wants to reduce the carbon footprint caused by its production business.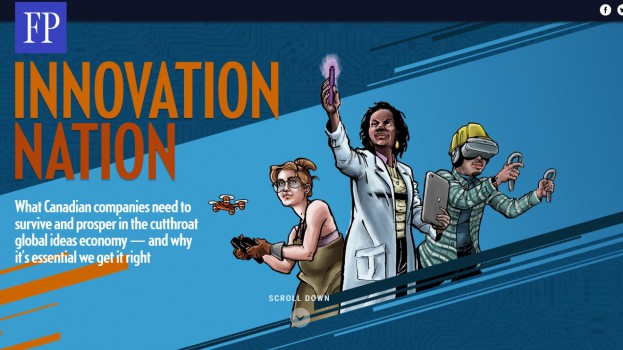 Postmedia explores the innovation nation
Postmedia has launched a new multiplatform content series, Innovation Nation. The project will include a standalone website, speaking events and content published across the National Post, Financial Post and other Postmedia papers. The series, set to last three months, will explore issues surrounding innovation in Canada, highlighting scientists and tech leaders. It's partnered with the Council of Canadian Innovators and the Centre for International Governance Innovation on the series. Stories went live Nov. 15. Postmedia is offering three tiers of integrated sponsorship including print, online and event advertising.
Globe strike averted
According to Unifor, bargaining group Local 87-M, which represents 320 reporters, editors, circulation, operations and ad sales staff with the Globe and Mail across Canada, has reached a tentative agreement with the newspaper, averting a strike hours before the deadline. Details on the agreement will not be released until the agreement is ratified by members.
Quebecor goes green
Quebecor has launched a new action plan entitled Rolling Green, which will help accelerate the shift toward environmentally responsible AV production in Quebec. The media company launched the program through its subsidiaries MELS and TVA, along with the Quebec Film and Television Council, in conjunction with the Counseil québécois des événements écoresponsables. Quebecor acknowledged the environmental impact of the production industry, including the effects of soundstage operations, energy consumption, greenhouse gas emissions and waste. Initiatives to help reduce Quebecor's footprint include developing resources to support environmentally friendly production, creating an advisory committee to promote responsible environmental practices, invest in training and workshops and create a microsite for the project.