ICYMI: Networks pitch CRTC to replace OMNI
Plus, CBC has announced its holiday programming schedule, and LinkedIn is rolling out a student-focused feature.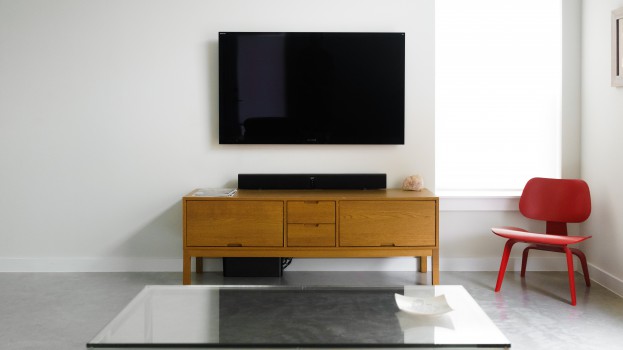 Bell Media, Telelatino and more to make case to become must-carry TV service
Next week, eight media networks and companies will go before the CRTC to state their cases to provide a must-carry television service. Bell Media, Ethnic Channels Group Limited, Independent Community Television Montreal (ICTV-MTL), Telelatino Network (TLN), Amber Broadcasting, Multicultural Described Video Guide and M.T.E.C. Consultants Limited will make their cases to replace Rogers' OMNI Regional after its licence expires in 2020. Rogers will also put forth its proposal, presenting first when the hearing gets underway on Monday morning.
The hearing comes 18 months after the CRTC made a call for proposals for a new service, which will receive mandatory distribution on digital basic service starting in 2020. In the interim, the commission approved the mandatory carriage of OMNI Regional, noting as well that it "identified deficiencies" in Rogers' previous renewal licence. Rogers, Bell Media, Telelatino Network, M.T.E.C. Consultants each said their channel would provide at least 20 distinct languages and serve at least 20 different ethnic groups each month, while Amber Broadcasting said it would offer programming in approximately 25 distinct languages and ICTV-MTL said it would serve up to 45 ethnic and Indigenous groups in 45 languages. Phase one of the hearing (proposals) will take place Monday and Tuesday.
Read more in Playback.
CBC announces holiday schedule
CBC has announced an array of special holiday programming across it's TV, radio and digital networks. The season will officially kick off on Dec. 6 with unscripted series Back in Time for Dinner airing a special holiday edition. On Dec. 16, a life taping of Ross Petty's A Christmas Carol: The Family Musical With a Scrooge Loose will air. That will be followed by holiday specials from Schitt's Creek and comedian Johnny Rose on Dec. 18 and a new Stars on Ice special Dec. 20 (featuring Olympians Tessa Virtue, Scott Moir, Patrick Chan, Kaetlyn Osmond and more). Additionally, seasonal episodes of Dragon's Den (Nov. 29), When Calls the Heart (Nov. 25 and Dec. 2) and This Hour Has 22 Minutes will air on Dec. 11. CBC will also continue its trdition of airing holiday family and animated classics such as How the Grinch Stole Christmas, Frosty the Snowman, Home Alone, Rudolph the Red-Nosed Reindeer and more. On Dec. 31, New Years content will include a special by Royal Canadian Air Farce and a countdown program featuring CBC Radio hosts Angeline Tetteh-Wayoe and Rich Terfry.
For radio, CBC Music will stream a live Christmas-themed performance of singer Serena Ryder on Nov. 28 and a special holiday edition of Jam or Not a Jam on Dec. 13. Radio One and CBC Music will air special holiday versions of its popular radio shows on Dec. 24 and 25, featuring its regular hosts such as Tom Allen, Raina Douris, Jarrett Martineau and more.
LinkedIn embraces stories targeting students
LinkedIn is the latest to roll out a short-term video feature, following the trend set by Snap and adopted by other social networking sites like Instagram and Facebook. The employment and business networking website began testing its own version of Stories, dubbed  "Student Voices," according to several sources including Tech Crunch and New York Magazine. The feature is said to be targeted at university students who want to build their profile on LinkedIn with spontaneous videos that disappear after seven days.