The New Establishment: Janet Xi
The second-ever winner of The New Establishment: Media has impressed bosses and brands with her insights and initiative.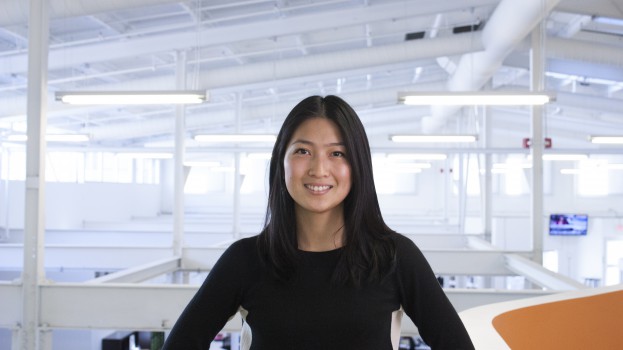 Janet Xi has long been a rising star at Jungle Media, where she was recently promoted to director of planning. Sheri Metcalfe, managing director at the full-service media agency in Toronto, saw star quality in Xi from the start.
"Usually, most of us will gravitate toward one or two things and maybe distance ourselves from aspects of the job we're not comfortable with," says Metcalfe. But not Xi, "she's almost like a renaissance person."
It's no wonder why Metcalfe and her fellow managers nominated Xi for the New Establishment: Media award – after six years in the industry, Xi has not only proven her mettle as a planner, but also reaped rewards for taking the lead and thinking independently.
She's been in the director position for two months, after a year as a group director and four as a media planner. Metcalfe says despite her youth, millennial Xi has never really had a "training wheels" stage. "The last few years, she grew into boots that were a little too big for her – but she excelled."
Having IKEA, one of Jungle's busiest accounts, on her desk right when she started seemed daunting. But Xi describes her work with IKEA as definitive to her career. In particular, it was her work on the 2015 "#ShareTheBathroom" campaign that lit a fire in Xi.
Jungle (working with the brand's former creative AOR Leo Burnett) developed technology that let visitors to IKEA's website create a personal message such as "Jenny, we could use new towels." The message would then be delivered to sites visited by family members sharing the same household IP address.
"It was in the early days of retargeting, so there were no media vendors to do something like this at the time. That's what I like about working at a more entrepreneurial and nimble agency."
The campaign picked up numerous awards and nominations, including prizes at AToMiC and a nod in Cannes.
Brock Leeson, VP of digital at Jungle, says Xi's work on IKEA was what made him realize how independent she was.
"As the head of digital, I didn't even know about it… and the fact that IKEA, our most important client, reaches out to her, and not me or Sheri, says so much about how well she does," he says. Her strong relationship with the brand also recently led to IKEA picking Jungle to develop social content, as well as strategy.
Her client roster now also includes luxury retailer Nordstrom. Following Jungle's win of Nordstrom earlier this year, Xi has worked closely with the brand, guiding it through many Canadian firsts.
Challenging, says Xi, since the 117-year-old Nordstrom doesn't have the same level of brand affinity in Canada as it does in the U.S. It opened its first store here in 2014 and now has six bricks-and-mortar locations, as well as an online store.
"People are aware of them, but there isn't the same level of brand clout," Xi says. "We've been working with them to develop content and integrations that resonate here. I think more clients need to look at them as good examples – they're not afraid to try new things."
Xi has a passion for planning, but she loves that the media industry goes beyond just one practice. "It's a really interesting intersection between technology and communications."
Metcalfe says even prior to Xi's promotion, she chose not to put a middle manager between the two of them. "It goes to show what happens when you recognize young, entrepreneurial talent."