Joe Strolz on who really uses Snapchat
The social platform's country manager tells MiC how the industry is changing – and tapping into users' state of mind.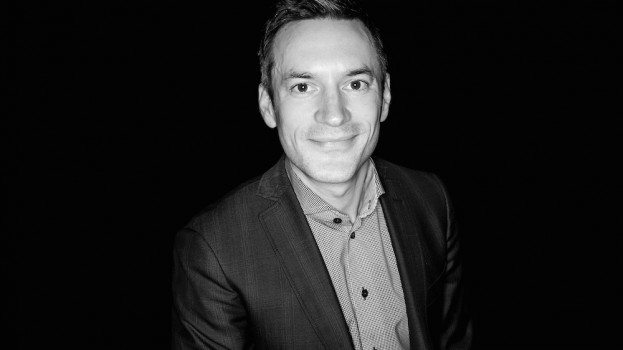 The Industry Wish List is back. MiC is looking back at the issues and trends of 2018 with some of the brightest minds in the business, discussing how the industry has changed in the last 365 days, what challenges lie ahead and how brands are adjusting.
Snapchat isn't Facebook. Snapchat isn't Instagram.
Country manager Joe Strolz knows that. But although Snapchat's global user base sits at less than one-tenth that of Facebook's, Strolz insists that Snap's ad business can't be ignored. Over the last year, Strolz has seen the brand evolve from its roots in fun AR filters to a key space for advertisers to play in across multiple steps of the purchase journey, experimenting with automated ad buying and finding a place for everyone to play on Snapchat.
Now, it's all about selling Snapchat for what it is, says Strolz – a place where communication between friends and family is key, a place where trust in the platform itself plays a key role in its development.
MiC spoke to Strolz about how the industry has evolved over the past year, what it is about Canadian users – and how the platform plans to keep up.
This interview has been condensed for clarity and length.
What are some of the key trends you've seen in the social sphere over the past year?
There are really two big themes that pop out – speed of communication and control. Communicating with videos and images is inherently a faster, richer way to communicate than text alone, and being able to communicate visually and easily while on the go is becoming a basic expectation. If the basic human need is to be understood, then it makes sense that platforms which enable this become the center of gravity.
The second major theme is control. Every day we are reminded of why it is important to be able to control our social experience, whether it is who we are connected to, what happens with our content, or how our privacy is respected. Platforms that have these practices built into the core of the service are the places users will spend more time.
How is Snapchat's audience changing?
Snapchatters look more like the general population than many realize. When Snapchat first launched seven years ago, teens drove a lot of adoption. Today, many of those early users are now having major life events like getting married, starting a family and buying big tickets items likes cars and real estate. These life events have in turn drawn older users to Snapchat as they want to be a part of the big events in the lives of people they care about.
What are the challenges of selling a young audience?
Snapchat has grown to over 180 million users globally in a very short space of time. Our biggest challenge is overcoming the misconceptions around our audience. The majority of Snapchatters are adults, and as a result, they are in the purchase journey for everything from consumer packaged goods to cars and homes. The opportunity to be a part of this consumer journey, in an environment that is defined by real friends and family, is intuitive to most marketers – they get that our purchase decisions, especially for the big ticket items, are more influenced by real friends and family than professional influencers.
If the media industry could make one collective resolution when the clock strikes midnight on Dec. 31, what would you want it to be?
Media is one of many tools at a marketer's disposal to achieve a business outcome. As the media industry becomes more consolidated around platforms, it is tempting to draw hard lines of winners and losers. A deeper understanding of the state of mind that users are in from platform to platform is an important area for our industry to evolve. The more we spend our energies focused on marketers and their needs, with a good handle on consumer state of mind by platform, the more relevant our industry will become.