Torstar eliminates CRO role, hires two new senior execs
The changes come as Claude Galipeau accepts a new position with the CBC.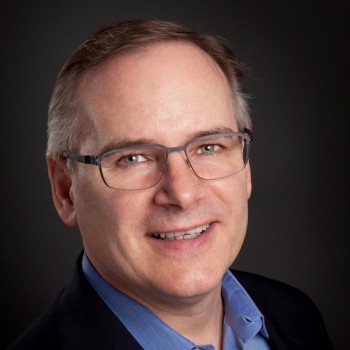 Torstar's current chief revenue officer, Claude Galipeau, has been hired by CBC/Radio-Canada in the newly created position of EVP, corporate development.
According to Torstar spokesperson Bob Hepburn, Galipeau's last day at the company will take place Dec. 31. Galipeau's resignation has prompted a reorganization of the company's sales organization.
A memo from CEO John Boynton, provided to MiC by Torstar, announced the creation of a new Centre of Excellence for Sales Operations and Client Services. The goal of the centre is to focus on the company's transformation as it changes the way it approaches sales and product development. Joining the company to lead the centre is longtime media exec Pary Bell, who will serve as SVP of commercial products and sales operations. Bell has held positions with CBC, Canwest and, most recently, Rogers Media, where he served as VP of digital for media, Sportsnet and NHL. He will also join the executive team at Torstar.
Torstar has also outlined a number of internal promotions under the new structure. Title changes and promotions include Andrew Gordon, who is promoted to senior director, commercial strategy and analytics; Lisa Boles, who is promoted to the new position of director of pre-sales operations; Ryan Maraj, who is promoted to senior director, go-to-market strategy and implementation (including sales training); Theresa Todkill who will be promoted to director of client services; Sandy Sidhom whose title has changed to head of ad platforms for community brands; Jonathan Riche, who will head product management and product development; Seema Sanghavi, who is now product manager for Save.ca; Kendra Schumacher, now senior director of creative services; Marcus Strong, now managing director of strategic solutions and custom content; Ian Hewetson, now VP of sales for Torstar and GM for EyeReturn marketing.
On the sales side, EVP Neil Oliver (who also serves as president of daily news brands) will assume responsibility for national large accounts and agency accounts.
Another new hire is Fredric Karen, the new VP of editorial. Karen's hire was announced in October, although he will officially join the company in January. He joins the company following a long career as a media and journalism exec in Sweden. Giorgina Bigioni, publisher of fashion and beauty publication The Kit, will now report to Karen.
Following his departure, Torstar will eliminate the CRO position going forward.
This isn't the first stint at the pubcaster for Galipeau, who previously served as managing director of CBC's digital platforms from 2002 to 2006.
Galipeau has held a number of senior positions in Canadian media, including at Alliance Atlantis, Astral Media, and Salter Street Films. In 2013, Galipeau joined Yahoo! Canada as country manager to grow Yahoo's digital presence in Canada. He has also previously worked as chief service officer at social media agency Syncapse and SVP and GM of digital media for Rogers Media. He'll soon exit his current role as CRO at Torstar Corporation, which he has held for just over a year.
The new position at CBC, effective Jan. 7, 2019, is based in Toronto and will see Galipeau reporting to president and CEO Catherine Tait.
"At a time when our biggest competitors are powerful global digital companies, we need to be partnering with other broadcasters and news organizations, as well as culture groups, creators and international players to ensure a place for Canadian culture here and around the world. Claude will ensure we are positioned to do just that," said Tait in a statement.
Galipeau's role at Torstar came at a time when the company faced similar challenges. Torstar has seen numerous layoffs across its brands, as recently as late November, as print revenue has continued to fall (last quarter saw digital revenues decline as well).
With files from Kelly Townsend. A version of this story appears in Playback.