Sonia Carreno on safety, supply and solving problems
The president of IAB Canada says that as consumers learn more about the ad industry, advertisers will have to stay on their toes.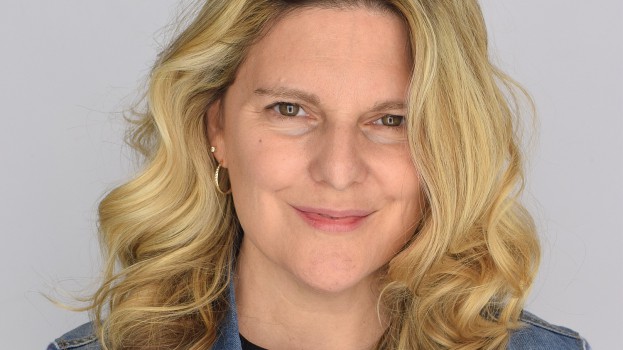 The Industry Wish List is back. MiC is looking back at the issues and trends of 2018 with some of the brightest minds in the business, discussing how the industry has changed in the last 365 days, what challenges lie ahead and how brands are adjusting.
To say IAB Canada president Sonia Carreno has a lot of passion for the industry is an understatement.
Carreno, who cut her industry teeth in broadcast sales before moving onto a storied career with digital-focused agencies, has spent the last three years at the helm of the digital advertising body. In her day-to-day at the IAB, Carreno focuses on developing and promoting tools to help advertisers and publishers cope with the changing ad landscape – and there are a lot of changes to get used to – and finding ways to bring the industry together for thought leadership.
But Carreno has some opinions of her own. MiC caught up with her to get her thoughts on the year that was, and the year to come. Despite all the turbulence in the digital advertising world, Carreno has a lot of optimism for the future – even if there's work to be done.
This interview has been edited for clarity and length.
In terms of how consumer demand affects digital advertising offerings, policies, etc., what's the biggest change/push you've seen this year? Any examples of how consumer attitudes have shifted the media landscape?
Consumers attitudes towards online advertising are changing as they gain a much clearer understanding of how behavioral advertising works. Consumers are exposed to news stories, hearing passive references to targeted ads in popular movies, and are connecting these references to their own personal experiences as they're seeing more targeted ads while they spend increasing amounts of time online. This presents challenges to the industry as it awaits the final verdict of how consumers will respond. On the other hand, our industry has for years, been working to explain behavioral advertising to consumers in its efforts to provide them with transparency and choice. The next efforts will be focused on driving home the point that advertising provides consumers with valuable content.
Consumers are also responding to clearer choice: 77% of Canadians endorse an ad-supported web experience. The returns we'll see from brands that are aligning to value-ad experiences will move the industry towards a healthier, symbiotic relationship between brands and consumers.
When you speak to IAB members, what are some of their biggest concerns related to the supply chain? Are they concerned about the same things they were concerned about a few years ago?
Advertisers demand viewable, non-fraudulent inventory that is limited to brand-safe environments and contexts. IAB members have made tremendous efforts this year to implement new tools that addresses these concerns. We are also seeing advertisers take steps toward making better investment decisions, as agencies continue to scrutinize their buys. Ads.txt went a long way towards insulating inventory from fraudulent activity. We also saw adoption in the Mobile Measurement SDK allowing for consistency in mobile measurement.
Privacy regulation was [also] a major concern for IAB Canada members with the GDPR coming into effect in spring.
What is some of the most positive progress in the digital advertising landscape you've seen recently?
The industry has truly responded to the powerful speech delivered by Marc Pritchard in 2017. We're seeing an accelerated adoption of tools, an appetite to participate in working together to test various solutions around policies and productive outputs that are helping to re-build confidence in the supply chain. It's been impressive to see the collaborative spirit that is emerging across all of our stakeholder groups. We are seeing solution-based thinking which is one of the most positive developments for the industry.
Of all the new tools and resources available to digital advertisers, what is the most interesting/useful to you?
The most interesting development in 2018 was the technical visioning we did at IAB Canada on supporting the supply chain as it continues to see pressures from emerging regulatory activity. Looking at the standards and protocols that make online advertising happen, and brainstorming workarounds to allow publishers and advertisers to come into compliance with regulations has been extremely interesting to us. This work is allowing us to do our very best to mitigate the worst of the unintended consequences of regulations that would otherwise devastate the supply chain. IAB Canada's work in this area will bring a layer of protection to advertisers as well as publishers and ad tech providers.
If you could make one wish for the ad industry in 2019, what would it be?
I would wish for a renewed focus on the possibilities this great channel offers advertisers. I wish for advertisers to continue to make smart investment decisions focusing on true value exchanges, and that they take the time to plan for value versus lowest cost. I also wish that the supply chain helps celebrate creative that works to provide brands with a re-calibrated North Star reflecting today's consumer attitudes in this dynamic media. Finally, I wish that advertisers will see concrete improvements in their returns as a result of the safety measures the industry has implemented this past year [and] to see the industry associations pull more closely together to solve problems. So much more can be accomplished when smart thought leaders come together. There's work to be done here.