ICYMI: Sportsnet preps for Trade Deadline
Plus, CMA and NABS have partnered to raise awareness, and a radio veteran has joined The New Classical.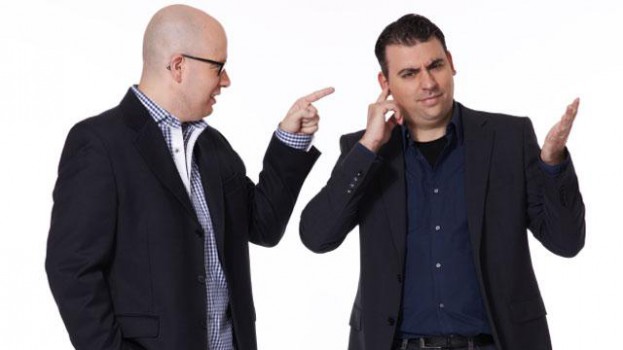 Sportsnet lifts the curtain on Trade Deadline coverage
Sportsnet has announced programming details for its coverage of the NHL Trade Deadline. The Hockey Central Trade Deadline will air live Monday, Feb. 25. The day starts early at 5:30 a.m. with radio coverage, with linear TV coverage beginning at 8 a.m. The marathon broadcast will be hosted by Jeff Marek, David Amber and Caroline Cameron, with breaking news and details on buyers and sellers delivered by Elliotte Friedman, Chris Johnston, Nick Kypreos and John Shannon. Former GMs Brian Burke and Doug MacLean will provide input and commentary, while former NHLers Colby Armstrong, Kevin Bieksa, Kelly Hrudey and Marc Savard will also offer commentary from players' perspectives. Managing social content for the day is Steve Dangle. Following the 3 p.m. deadline, Tim & Sid (pictured) will recap the action at 5 p.m.
A new host for The New Classical
Zoomer-owned radio station The New Classical FM has brought on a new afternoon drive host. Mark Wigmore is the new host of The Oasis, which airs weekdays from 3 p.m. to 7 p.m. Wigmore formerly served as the longtime morning host at Jazz.FM 91, and from then went on to launch a long-form interview podcast, Art at the End of the World. He's also hosted programs at 103.9 Proud FM, 1010 CFRB and CBC Radio One. Wigmore has taken the host's chair in the wake of the news that Kerry Stratton, the former host, would step down after his ALS diagnosis. Alexa Petrenko has served as the interim host.
CMA and NABS strike partnership
The Canadian Marketing Association (CMA) has partnered with the National Advertising Benevolent Society (NABS) Canada in order to raise awareness for NABS' programming. NABS specializes in providing programs that focus on health and mental well-being to people in the marketing, production, media and communication industries in Canada. John Wiltshire, president and CEO of the CMA, said in a statement that the "vast majority" of the people who use NABS' services are connected to the CMA in some way. As part of the partnership, the CMA will offer one spot in its Chartered Marketer program, a two-year designation program valued at $8,000, to an individual identified by NABS. Other partnership elements include speaking and fundraising opportunities, an expanded presence for NABS at the CMA's annual awards gala and partnering with post-secondary institutions to raise awareness of both organizations.