Corus, CIBC pair on new Twitter series
SVP Dervla Kelly outlines Corus' forward-looking social strategy.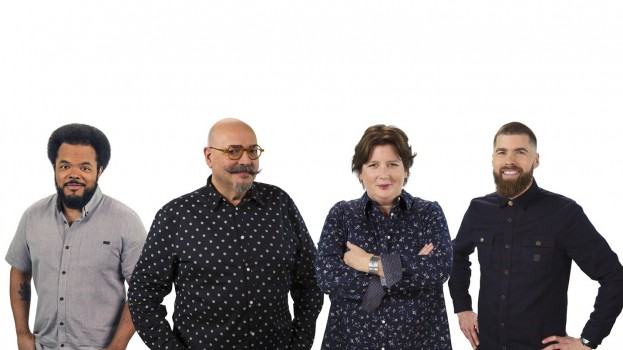 Corus specialty network Food Network Canada is set to marry travel and food with its new Twitter series, #DestinationDishes.
This is the second Twitter original video series from Food Network, with the first being instructional series #OneDirtyDish. Like its previous show, audiences will have their say in the content, voting via Twitter polls to choose the cultural cuisine they want to see prepared by one of four Food Network celebrity chefs (Massimo Capra, Lynn Crawford, Dustin Gallagher or Roger Mooking).
The series – created by So.da, Corus' in-house social content studio – launches March 11 and will run for eight weeks on Food Network Canada's Twitter feed. Voting begins March 7. Each episode is approximately five minutes in length and will be prefaced by a six-second pre-roll ad for the exclusive sponsor, CIBC Aventura, to target an audience passionate about food and travel.
#OneDirtyDish, which launched last November garnered a total of two million total views and 11 million impressions for lead sponsor Knorr's pre-roll ads.
Dervla Kelly, SVP of marketing and social digital agency at Corus, tells MiC, "We're really lucky to have the kinds of brands and content that people are naturally consuming on social. We've recognized that the Food Network resonates not only on television but also definitely across social platforms." She says the engagement "rivals what we see on linear."
She says most of the content So.da creates is custom developed for the client but that the agency also leans heavily on analytics to understand what audiences want.  Some of the insights So.da used to develop #DestinationDishes include a growing interest in multi-cultural foods and that audiences are looking for more content that isn't necessarily longer-form, but somewhere in the middle. The five-to-15-minute range, what she calls "mid-form", is one that social platforms are focusing on.
Kelly says Corus is in the concept phase with more mid-form content series for some of its other brands on various social platforms. "We're doing a fashion series, a sex and relationship series, a motherhood series and a home-based series around HGTV. We've recognized that our brands really resonate across platforms and that our audiences are also across platforms. We need to be there too."