NBA hits a viewer and sponsorship high in Canada
New Canada-specific deals include Bell, Molson-Coors and OLG.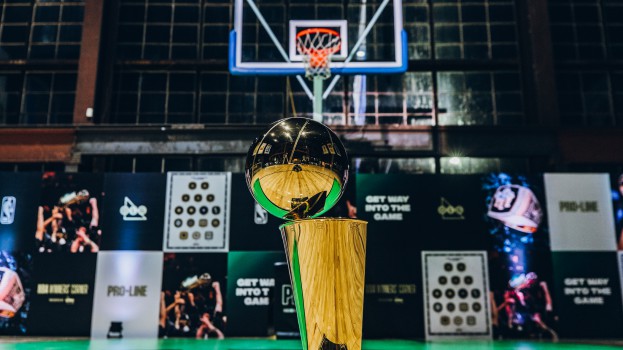 Canada may only have one team in the NBA, but new numbers from NBA Canada shows that that's enough to give the country basketball fever.
With the regular season now concluded, NBA Canada has seen a surge in viewership. It was the most-watched regular NBA season ever in Canada in terms of AMA, with viewership up 29% year-over-year on Sportsnet and TSN (NBA Canada did not have the exact AMA figures at press time and confirmed to MiC that the figures measure year-to-date audiences). In addition, Toronto's win against the San Antonio Spurs on Feb. 22 was the most-watched regular game in Canada history, with an AMA of 710,000 on TSN.
And with a record number of people watching, that's good news for the record number of brand sponsors in involvement. The number of activations in Canada grew by 46% year-over-year, the largest growth rate in the league's history. Partners included various brands from Unilever Canada, FootLocker and Air Miles. New Canada-specific deals include Bell, Molson-Coors and OLG. In total, the NBA recorded 32 partners in Canada.
This coming weekend, OLG will sponsor an experiential fan activation to drum up excitement for the upcoming Playoffs with the 13,000 square-foot "Winners' Corner" (pictured) in Toronto.
Besides views and partnerships, merchandise sales are also up 26%, marking the strongest year of sales for the league in Canada.
Dan MacKenzie, managing director of NBA Canada, said in a statement that the historic growth puts the NBA in a strong position for continued growth in Canada "at a time when interest in the game has never been higher."