Rogers reports slight revenue decline in Q1
Media revenues dropped 12% from Q1 2018.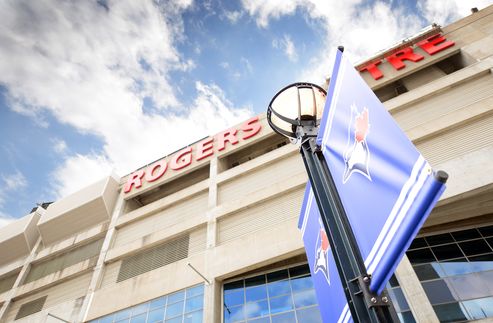 Rogers Communications reported a 1% decrease in revenue for the first quarter of 2019, pointing to a decline in media revenue as well as wireless equipment revenue, according to numbers released Thursday.
Revenue was down to $3.59 billion this quarter. Profit was down 8% to $391 million from $425 million compared to Q1 2018.
Media brought in $468 million, a 12% decrease from $532 million in Q1 2018, a result the company said was largely the result of the exclusive deal Facebook struck in 2018 with Major League Baseball to stream 25 games on the social network.
A decline in TV subscribers and the impact of service price changes resulted in $357 million in revenue, down from $365 million.
Wireless service saw 4% growth with $1.75 million in revenue, up from $1.69 million. That was attributed to a larger postpaid subscriber base. Equipment revenue however took a 12% dive. Overall wireless revenue stayed the course from Q1 2018, bringing in $2.19 million.
Revenue on the cable side saw a 1% increase, rising to $976 million from $969 million in 2018. While internet saw a 7% increase up to $541 million from $506 million, both television and phone were down 2% and 21% respectively.
CEO Joe Natale said the company was able to repurchase $155 million in shares, its first buyback since 2013. In a conference call to investors, Natale expressed confidence in the company's growth plans, and said it remains "on track to deliver on our healthy outlook for 2019."