What does 2019 have in store for Snapchat?
Media and social experts debate whether or not the social platform needs to age up in its appeal.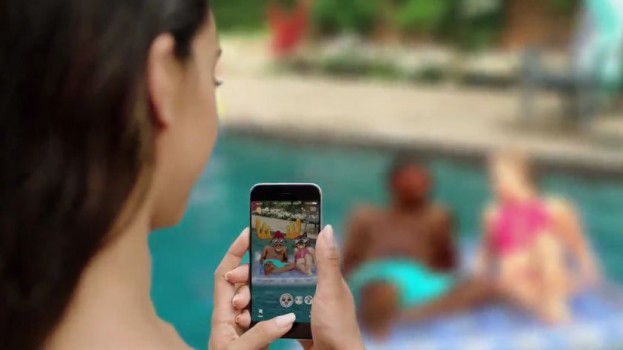 Last week was a rough week for social media company Snap.
The trouble began with eMarketer slashing its forecast of Snapchat's U.S. user growth. It predicted that Snapchat would, for the first time, lose ground in the U.S., with monthly active users falling by 2.8% in 2019 (coming in at 77.5 million) and remaining flat for years to come. This was after it initially predicted slow and steady growth abroad as it maintained its user-base in the U.S.
Following that report on April 9, Snap's global stock took a hit, falling from US$12.35 per share to $12.02 overnight. It's since fluctuated, ending Wednesday, April 17 at $11.69 per share (Snap's stock, however, is up significantly from the beginning of the year and has largely rebounded from its low of $4.99 in December).
For its part, Snap issued a statement to press in which it disagreed with eMarketer. Among other things, Snap says "the report does not factor in key recent developments at Snap, such as our revamped Android app, or reference our statement in February that we do not anticipate a sequential decline in our daily active user total in Q1 2019… Its thesis is narrowly focused on the app redesign from over one year ago."
Snap says the user forecast from eMarketer is also more than 10 million off what Snap itself estimates. Snap will issue its Q1 results Apr. 23. Neither company has gone back on its position.
The report by eMarketer is another jab at parent company Snap, which has endured ups and downs in the last year of press cycles. Last year, an unpopular update prompted a drop in its stock price, and it saw a string of executive exits, including Canadian company manager Joe Strolz. But Snap posted an optimistic outlook in Q4, showing a stable user base and revenue steadily climbing.
Todd Krizelman, co-founder and CEO of digital ad and analytics company MediaRadar, is also optimistic, despite the bad publicity for Snap.
"We think that the news and general press around Snap has essentially been exaggerated," Krizelman tells MiC, citing Snap's Q4 as a positive side. "It shows that there was a real divergence between Snap's financial performance and what the talking heads say. They vastly outperformed what analysts predicted."
He also points to the relative youth of Snap as a public company. It may feel like Facebook has been public forever, he says, but things were very different around the time of its IPO. "A lot of shareholders at the time were suing them when the price went well below opening. It's only been in the last few years that it's become the story that we all know, part of this big duopoly. Facebook itself wasn't amazing right out of the box. It takes time to learn how to be a publicly held company."
Many have argued that one of Snapchat's biggest flaws is its inability to truly resonate with anyone older than – or even in the top half of – the millennial demographic. But Krizelman says not everything has to be ubiquitous.
"MTV, for many years, drove half of Viacom's profit, and they only went after Gen X at the time. To Facebook's credit, very few companies can play toward all audiences and win. CBS never figured it out. Lots never figured it out."
But Jed Scneiderman, EVP of growth and marketing at EQ Works, says if Snap can't age up, it has to do something different.
"They're falling more into the space of fun and creative brand executions, but not really a place where brands need to be present… Soon they could be relegated to niche status," he says. There are niche players that have made it work, he says. He cited AI-powered music app Shazam (which Schneiderman's Tapped Mobile previously worked with as a client) as an example of a company that "did one thing and did it really really well" before it was acquired by Apple. He added that Twitter could almost be considered a niche player "in the sense that it doesn't have nearly the reach that Google and Facebook do. But at the same time, it's wonderful for content creation, for brands engaging with consumers."
He doesn't see Snap reaching outside of the 12 to 22 crowd unless it offers something different ("I don't see the older demos switching over to the format from Facebook or even something as simple as a text message"). So if it's not going to hit the scale targets, it's got to prove efficiency and targeting capabilities.
"They're going to have to demonstrate to advertisers that these ads are effective," he says. The last year has seen Snap shift to a more performance-based ad operation, and while Schneiderman does not claim to know the result of those efforts, he says it can be a major pathway to growing revenue. "I think Google is the best example of that in terms of its search business. But now that [Snap] has been around for a number of years and the curiosity and novelty of the platform has worn off, I'd argue that [performance marketing] is something they pretty much have to do."