Snap results lead to a good day on the markets
The social media platform grew its users, beating some expectations.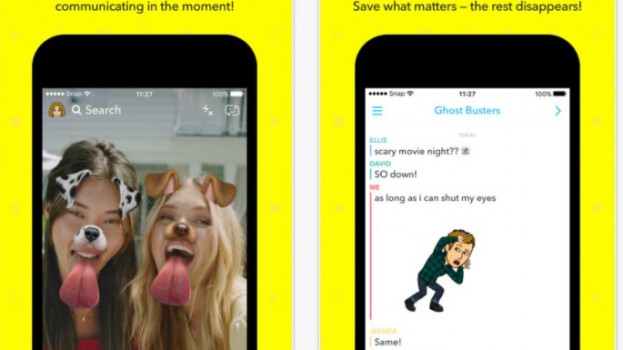 After taking a hit on the markets and enduring some negative speculation about its performance, Snap's Q1 results showed more positive news for the social media company.
In the company's earnings report, announced April 23, daily active users were up by 2%, while revenue shot up by 39%.
Snap pulled in $320.4 million USD for the quarter, up from $230.7 million in Q1 2018. Snap is still recording an operating loss this quarter ($316 million), but that loss is down from $392.5 million.
Daily active users were 190 million, up from 186 million a year before. That's after a flat daily active user count in Q4.
Users were among the primary area of concern for eMarketer, which earlier this month slashed its growth forecast for Snapchat and asserted that users would remain flat, briefly sending the company's stock down. Now, with these results, Snap's stock has nearly recovered from that fall, opening the market on April 24 at $11.99 per share, almost at a high point for its stock year-to-date.
Following the downgrading, industry insiders weighed in on Snap's strategy. For some, like EQ Works' Jed Schneiderman, Snap is in a position of having to either reach beyond the millennial demographic – which he said could be hard – or up its performance marketing capabilities.
"They're going to have to demonstrate to advertisers that these ads are effective," he told MiC.
But Todd Krizelman, founder and CEO of MediaRadar, said he doesn't believe Snap needs to age up to succeed. "MTV, for many years, drove half of Viacom's profit, and they only went after Gen X at the time. Very few companies can play toward all audiences and win… Lots never figured it out."
Snap's results mainly highlight that it is still playing well with Gen Z – as of March, the company says it reaches 90% of 13 to 24-year-olds and 75% of 13 to 34-year-olds in the U.S.
It is also making improvements on the software front.
While last year's redesign was unpopular with users and caused some subsequent fluctuation in Snap's market activity, CEO Evan Spiegel is attributing Snap's success this quarter to another physical revamp. "Our new Android application is available to everyone [as of the end of Q1], with promising early results," he says in the Q1 2019 results report. He also referenced several new products – such as games and new original shows – which he notes "will drive further engagement and monetization."
For the Android app, the company claims it is 25% smaller and opens an average of 20% faster. This has driven a 6% increase in Snap activity on lower-performing mobile devices.
For next quarter, Snap is projecting year-over-year growth between 28 and 37%.