ICYMI: Sportsnet adds OTT day pass, Canada's Worst Driver cancelled
Plus, CBC digs beyond business headlines in new radio show produced out of Calgary.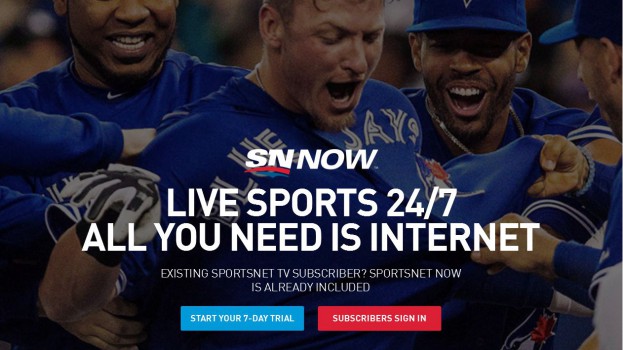 Sportsnet entices with streaming sample pass
A new seven-day subscription is now available on Sportsnet Now+ for fans to sample OTT streaming or catch marquee events like the Stanley Cup Playoffs or the NBA Finals. The $9.99 seven-day pass follows the March launch of Sportsnet's annual pass enabling fans to stream yearly with a single payment. Similar limited-time passes have been made available for TSN and RDS, which offer single-day pricing on top of monthly subscriptions. Sportsnet Now launched in 2016 as Canada's first mainstream English-language OTT live sports streaming platform and provides access to all of Sportsnet's core content including NHL, NBA, MLB and WWE coverage.
'Canada's Worst Driver' sidelined
One of the longest-running unscripted series in Canadian television has come to an end. Bell Media has confirmed Canada's Worst Driver, adapted from the U.K. version, will not return for a 15th season, as first announced by host and executive producer Andrew Younghusband on social media. After 115 episodes, 14 years and countless terrifying adventures behind the wheel, the show was one of only a few other series who lasted that long and consistently topped the ratings for Discovery Canada. Said Younghusband: "The great runaway hit has finally crashed and burned."
New CBC Radio series gets real about business
Digging into economic issues that intersect with the lives of Canadians, CBC Radio One announces a new national business show, The Cost of Living, hosted by CBC Calgary business journalist, Paul Haavardsrud. The weekly 30-minute spot, launching in September, will drop the standard market jargon to analyze real business stories on topics like how cities are adapting to Uber, the effects of trade on grocery store pricing, music streaming royalties and Bitcoin. It's the right time for a show like this, Haavardsrud says. "Listeners have a new appetite for stories that dig into how economics, business and the world of money affects each of them."