Disney taps Corus for Star Wars campaign
A multiplatform effort promotes the new Star Wars theme park with a vacation giveaway and customized content.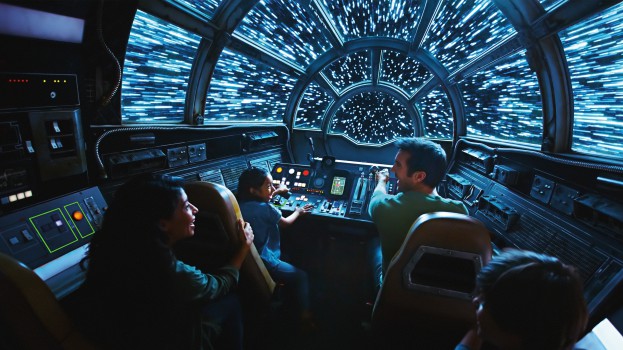 Corus Entertainment is collaborating with Disney to give audiences an inside look at the Star Wars: Galaxy's Edge parks opening at Disneyland in California this weekend and at Walt Disney World in Florida at the end of August.
Allison Carr, head of specialty, trade and affiliate marketing at Corus, tells MiC that the campaign targets adults and kids across its specialty TV, social media and radio platforms. "Corus is the exclusive Canadian broadcaster of the Star Wars film collection. Of course, we have a lot of Star Wars programming across our network to begin with so this is really a natural fit. We have the fans here and we also wanted to go after kids to introduce a new generation to the magic of Star Wars."
The promotion includes a contest that gives winners the opportunity to have an adventure "in a galaxy far, far away." Fans can enter at DisneyChannel.ca for a chance to win one of three Disney trips. The contest closes Aug. 30.
During the summer, Corus audiences will experience Galaxy's Edge through short-form content, programming stunts and show integrations. A team had early access to the Florida theme park in order to film the attractions and conduct interviews with the Disney Imagineers who designed and created the park.
In addition to content on Showcase, YTV, HISTORY, Food Network Canada, and HGTV Canada, Corus Studios will integrate Star Wars: Galaxy's Edge content into two upcoming original series.
Carr says, "The interviews and film will be customized for all our brands that use short-form video. We could explore the most interesting facts about Star Wars: Galaxy's Edge on Showcase, talk about the imaginative food with some videos on the Food Network and maybe explore the architecture of how the park was built for HGTV."
Star Wars programming on the schedule so far includes, on Showcase, a Star Wars week in June and a Star Wars marathon on Labour Day. YTV will air Star Wars: The Phantom Menace in July, and in August, Teletoon is set to air a special presentation of Star Wars Resistance.